What happens when a Will can't be found?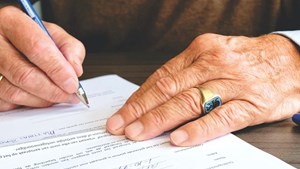 When a Will has been lost or can't be located, it can make the bereavement process, and subsequent legal proceedings, even more challenging. However, there are ways of dealing with this issue. In this article, Age Co's trusted Legal Services partner, Irwin Mitchell, has laid out what options there are to handle this situation.​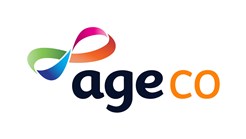 Age Co Legal Services
Through Irwin Mitchell LLP, Age Co Legal Services offer a range of specialist legal advice and services to help you plan for the future.
Sometimes, those close to someone recently deceased may find that a Will cannot be located. Either because it had been lost, destroyed, or even foregone. This can make the subsequent legal proceedings even more daunting, as it can be unclear what will happen to the affected estate.
Why do you need the original Will?
Unfortunately, when it comes to inheriting assets such as property, officials at the Probate Registry won't be able to accept a copy in place of the original Will. Without a probate application being granted, those looking to inherit won't be granted control of any assets until the issue of the Will has been resolved.
What's more, delays with your probate application will not only hinder the distribution of the estate, but in certain circumstances, the value of the estate might start to depreciate over this time. Time-sensitive assets will inevitably result in more stress during any lengthy legal dispute.
What to do if a Will is lost?
So, what should you do if a Will has been lost?
Firstly, you need to make sure every effort has been made to try and locate the Will in question. The most thorough way to go about this task is to try the following routes:
The National Will Register
Although there is no legal obligation to register a Will, you may find that the deceased did so as a safety precaution. In this case, you can try to search the National Will Register. They have over 9.4 million Wills registered on their system, so it is a good port of call.
Contact local solicitors
Another useful avenue would be to reach out to local solicitors in the deceased's area. Try to remember if the person in question ever mentioned a specific solicitor, even one they might have used for other affairs, such as a house purchase.
Admittedly, some people don't like to openly discuss their legal affairs. If this was the case, another alternative would be to look for any documents relating to the affected party and check to see if a specific firm is mentioned.
Once you have a list of firm names, reach out to them and see if they assisted with the drafting and execution of the Will. If so, they might also be responsible for storing the original.
What happens when a Will can't be found?
If you've carried out a search for a Will and one can't be located, then you must proceed dealing with the estate under the rules of 'intestacy'.
The rules of intestacy
When a person dies without leaving a Will they are called, in legal terms, an intestate person.
The "rules" dictate who will inherit the estate rather than a Will laying out who this will be. There is a set order of entitlement, which in descending preference will be:
Spouse/civil partner
Children
Parents
Siblings
Aunts & uncles
Cousins
If no one fitting these descriptions can be found or wants to inherit, then the estate will eventually pass to the Crown. This is known as 'bona vacantia'.
Who cannot inherit
Though they may have been close to the deceased, under the rules of intestacy, the following people will have no automatic legal right to inherit if a Will has been lost:
Partners who aren't married or in a civil partnership
Relations by marriage
Close friends
Carers
However, if these people believe they have a claim to the estate, they can apply to court for financial provision.


Changing the way an estate is shared
The order of inheritance set out by the rules of intestacy doesn't have to be followed. Those set to inherit can choose to share the estate with another person, as long as everyone is in agreement about the arrangement and the change is made within two years of the death. This is known as 'making a deed of family arrangement or variation'.
As with all matters concerning a Will, it is advised that you seek legal advice to understand the next steps required.
If you would like help managing your personal affairs, including Wills, Probate, and Lasting Powers of Attorney, then try exploring Age Co's Legal Services. Otherwise, you can find more practical advice on our Useful Articles section.