Does home insurance cover tree root damage?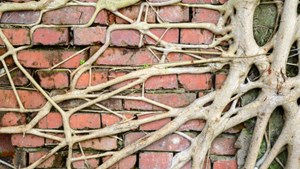 Is tree root damage covered by home insurance and is tree removal included? Find out the answers in our detailed post.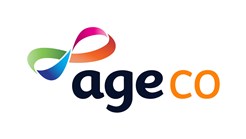 Age Co Home Insurance
We sell products and services designed to help people make the most of later life, and we give our profits to the charity Age UK.
Having a tree in your garden can offer lots of practical and wellbeing benefits. In the right location, a tree can provide shade for summer evenings, privacy for your home or a hub for local wildlife. In the wrong spot, however, the roots of your tree (or a neighbour's tree) can cause real issues for a property if root damage occurs. In this article, we'll delve into some of the problems that tree roots can cause for your home. We'll also look at when and how you can claim on your home insurance for tree root damage.
How can tree roots damage my home?
It's important to stress that in most cases, a tree won't cause issues for your property. However, there may be certain circumstances where its roots could lead to damage.
Structural damage from subsidence
Whilst searching for a source of water, tree roots can reach out to the soil by your property (especially in periods of drought) and cause the ground to dry up and shrink. As the soil moves, it can then lead to subsidence or 'sinking' which will impact your foundations or result in structural cracking. Your home is more likely to experience subsidence from tree root damage if it was built on shrinkable clay soils or has shallow foundations.
Damage to drains
Tree roots can grow into drains, drawn in by the water, and block them. This is more common if your drains are old or have poor seals. If a tree root blocks your drain, the water may leak out into other unwanted areas that cause issues for the property. Roots can also enter cracks in your pipework and widen them, feeding off the water available and growing quickly.
Root/pavement heave
Tree roots are also capable of lifting or breaking through paving, roads and walkways in a process called root or pavement heave. This occurs when the roots don't have enough space to grow underground, or they meet soil that has been compacted to create a flat, stable surface. Compacted soil is great for building walkways or patios on. However, it can be too dense or tight for tree roots to penetrate. Looking for the path of least resistance, the root will be forced in another direction which could ruin your freshly laid surface.
Beyond the roots
Of course, it's not just the tree roots that homeowners should keep a close eye on. Other issues could include unstable trunks in danger of falling, growing branches interfering with your roof or leaves that block guttering leading to damp or mould issues. If you have a tree on your property, it's important to maintain it and call on professionals to assess any threats.
The RHS explains a little more about the types of trees that can cause damage and the factors involved in tree damage to buildings, including soil type and depth of foundations.
What can I do if I'm worried about tree root damage?
If you have a tree on any land you own, you are responsible for it and any damage it may cause. To monitor its growth or any issues that may arise, you can have it professionally surveyed once every couple of years and refer to the recommendations made by the ABI.
If you wish to have work done on your tree (whether that's to maintain or remove it), always seek the advice of a professional arborist or tree surgeon.
With most professional tree surveyors or surgeons, you should receive/purchase a report that provides an update on your tree with guidance on any action you should take to keep it safe and secure. This document can be used to support any insurance applications or claims you may make.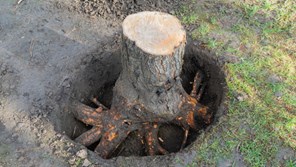 Is tree root damage covered by insurance?
Every insurer will offer different levels of cover so it's always best to check the details of your policy in relation to your property or needs.
You may need to provide details to your insurer during the home insurance application, such as how close the tree is to your house. In certain situations, your insurer may also ask you to remove a tree as a precaution. If you fail to do this, or you give incorrect details during this process, you may invalidate your cover.
There could be other circumstances, for instance where damage is caused during maintenance of the tree, that are also not covered by your insurance. For example, if a branch that's being removed by a tree surgeon falls into a window, you wouldn't be covered.
However, if the tree falls and damages your home due to a storm or flood, Age Co Home Insurance, provided by LV= covers this under their home insurance policy.
What happens if a neighbour's tree damages my property?
In most situations, home insurance only covers the owner's property. So, if your neighbour's tree causes damage to your home, their policy won't cover you.
If you can prove that negligence on your neighbour's part caused the damage, you may be able to get money towards any costs from your own insurance policy. However, you're likely to have to pay an excess for this. Any attempts to recover your excess from your neighbour would have to go through the small claims court if you can't reach an agreement between yourselves.
If you're concerned about a tree on your neighbour's property, you could talk to them and offer to cover the costs of a tree survey or you can write to them about your concerns (keeping a record of this).
Does home insurance cover tree removal?
In most cases, unless your home insurer has instructed you to remove the tree from your home, you won't be able to claim for the cost of tree removal on your policy.
If you're planning to remove (or have maintenance work completed) on a tree you own, you should also check for any Tree Preservation Orders (TPO) that could be in place through your local planning authority. Such an order would prohibit practices such as topping, uprooting or cutting down of a tree without your local planning authority's consent.
Trees are protected by TPOs when they add value to local amenity or are of particular interest. If you want a tree with a TPO removed, you'll have to approach your local council and provide proof of it being dead or dangerous to make a case.
With their potential to grow with us and our homes, trees are an ever-changing entity to be mindful of. If you ever have any questions about whether your insurance policy covers you for damage to the property from vegetation including tree root damage or removal, do contact your insurer.
Find out more about Age Co Home Insurance and go to the product page.