Motor Breakdown Cover
Roadside Assistance starts from just £63 a year
3 levels of cover available
There to help 24 hours a day, 365 days a year
Provided by LV= Britannia Rescue.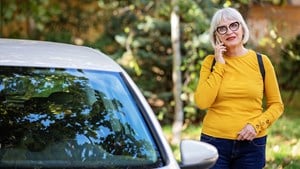 Benefits
Age Co Motor Breakdown Cover is provided by LV= Britannia Rescue. Whether you need a quick roadside repair, towing, or recharge for your electric vehicle - you'll be covered.
Mobile mechanics can fix and recover both fuel and electric vehicles
Over 4000 breakdown professionals on hand for roadside repairs nationwide
If a roadside fix isn't possible, you'll be towed to a nearby garage or be taken to your home
Unlimited call outs, if the problem isn't a recurring one
Cover Levels

At Age Co, we provide 3 levels of breakdown cover to help you get the right level of protection for you and your family.

Standard

Offers a basic level of protection, including recovery throughout the UK, as well as the use of a relief driver - someone who will step in if the only able driver is no longer able to continue a journey.

Best suited to: those who want a little extra peace of mind when travelling far from home.

Comprehensive

Includes everything that comes with Standard, along with the added extras of Home Assistance and Onward Travel. This means you'll be covered for recovery even if you're less than a ¼ mile from home. We'll also provide alternative transport/overnight accommodation if your vehicle cannot be fixed by the end of the working day.

Best suited to: anyone who travels frequently in the UK or wants to ensure a minimal amount of disruption after a breakdown.

Deluxe

Our most robust level of protection not only provides all our standard UK breakdown benefits but also extends to travel within the EU. If you're planning a trip to Europe, you'll not only be protected whilst driving abroad but in the lead-up to your holiday too, as we'll step in with alternative transport should a breakdown happen within 7 days of your trip starting.

Best suited to: drivers who are going to be using a vehicle while aboard in the EU, either for work or taking a family road trip.

| | | | |
| --- | --- | --- | --- |
| | Standard breakdown cover | Comprehensive breakdown cover | Deluxe breakdown cover |
| Price | £63 a year | £74 a year | £110 a year |
| Roadside Assistance | ✓ | ✓ | ✓ |
| Relief Driver | ✓ | ✓ | ✓ |
| Recovery to anywhere in the UK | ✓ | ✓ | ✓ |
| Home Assistance | X | ✓ | ✓ |
| Hire car, alternative transport, or overnight accommodation provided | X | ✓ | ✓ |
| European breakdown cover | X | X | ✓ |
Policy Documents

Your policy documents will summarise key information you need to know about your Motor Breakdown Cover.

Policy Documents

Motor Breakdown Policy Documents
Get in touch with LV= about Age Co Motor Breakdown Cover
call free
Lines open: Monday to Friday, between 8am and 8pm; Saturday 9am to 5pm; Sunday 10am to 4pm; Bank holidays 9am to 5pm (Excluding Christmas day, Boxing day and New Years day). Calls will be recorded.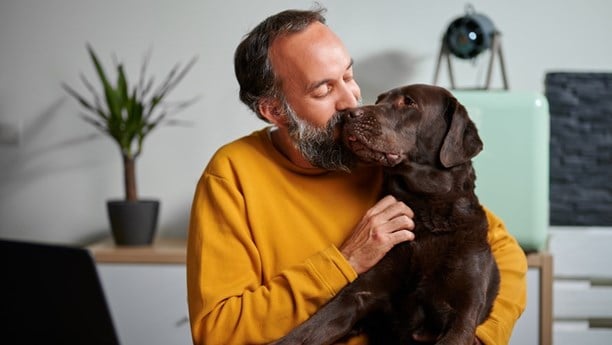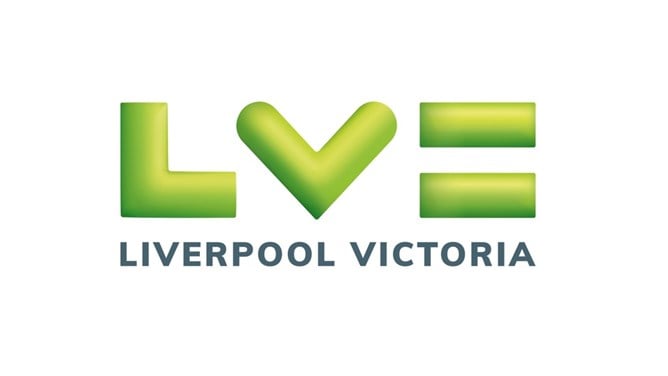 Our trusted provider, LV=
Age Co Motor Breakdown Insurance is provided by LV= Britannia Rescue, one of our carefully selected partners. As part of our community, LV= shares our values and dedication to providing exceptional customer service. Together we bring together later-life expertise with quality protection for your vehicle, all the while supporting Age UK's charitable work.
Frequently asked questions
Does Age Co Motor Breakdown cover all vehicle types?

We offer coverage to any motorised vehicle that can be driven on public roads and requires insurance, such as cars, motorbikes, motorhomes, caravans, and vans. The LV= team is also equipped to provide repairs to hybrid and electric cars.

However, in special circumstances, certain size and weight limits may apply. We are unable to cover a vehicle if it exceeds any of the following dimensions:

Caravans and trailers - 8 metres in length (including A-frame).
Motorhomes - 8 metres in length or 7.5 tonnes in weight.
All other vehicles - 7 metres in length, 2.3 metres in width, 3 metres in height or 3.5 tonnes in weight.
What is not covered?

While Age Co Motor Breakdown covers a large range of incidents, in certain circumstances, your vehicle won't be covered by our policy.

Cover will not be provided for…

Faults which do not stop you from driving, such as a washer jet or faulty headlight
Specialist equipment if you need to be recovered from mud, snow or floods
A car that's not roadworthy or is without valid road tax or an MOT
Any vehicle that's being used as a taxi for private or public hire or for delivery or courier service
Do I have to pay a breakdown excess if I call you out?

No. Your policy does not require an excess payment if a call-out is necessary. Only additional services, not included within your coverage, will incur additional fees.
What should I do in the event of a breakdown?

If your vehicle faces an issue on the road, try to pull over to the hard shoulder or as far left (if in the UK) as possible. Leave the vehicle, if it is safe to do so, otherwise stay where you are and keep your seatbelt fastened. If you are able to extract yourself, do not stand in front of your vehicle. Move behind from the road onto either a verge or behind a barrier, if present. You should keep a clear view of traffic.

Once in a safe position, make a note of your location. If you are covered by Age Co Motor Breakdown, provided by LV= Britannia Rescue, you can then call the 24-hour breakdown line: 0330 678 7151 (or +44 (0)1484 435806 from overseas)

Lines are open 24 hours a day. 7 days a week. Calls will be recorded.
What should I do if I breakdown in Europe?

Before travelling to any country in Europe, you should check the local driving legislation and restrictions. Make note of the emergency numbers you'll need to call and what advice is for motor breakdown incidents, as these will change between countries in Europe.

You'll also need to confirm your policy includes European coverage. In the case of Age Co Motor Breakdown, provided by LV= Britannia Rescue, this is only offered to Deluxe customers.

For European assistance, you should call: 0330 678 7151 (or +44 (0)1484 435806 from overseas)

Lines are open 24 hours a day. 7 days a week. Calls will be recorded.
I feel vulnerable, do I get priority if I break down?

Yes, anyone who feels vulnerable will be given priority. We have a safety process in place that we follow in the event anyone feels vulnerable or is in a dangerous situation. This ensures we prioritise them, provide safety advice, as well as update the highways agency, if appropriate, depending on the location of the breakdown.
If I break down in the middle of the night, can I get roadside assistance?

Yes, the control centre and vehicle breakdown recovery specialists operate 24 hours a day.
What should I do if I get into a collision with another car?

A Road Traffic Collision (RTC) is different to a traditional breakdown scenario. First, you should make sure you and those around you are safe. If anyone has been injured during the collision or the road has become blocked, you should call the emergency services for assistance. After this, we recommend contacting your car insurance company.

If your car insurance provider is unable to help, Age Co Motor Breakdown can step in. However, if specialist equipment is required to recover your vehicle, such as a hoist or winch, you will have to cover these costs.
Can I claim back my repair costs?

The motor breakdown policy covers the initial labour cost required to provide assistance at your home or at the roadside. It does not include any labour costs incurred at the garage or the cost of any replacement parts or other materials used to repair the vehicle.
If my car is broken into can I claim for any contents taken?

The policy doesn't cover claims for loss or damage to the contents of the vehicle. You should make sure these are covered either under your car insurance or away from home under your home contents insurance.
What countries does your Deluxe cover apply to?

Our Deluxe coverage will protect you in a range of countries across Europe, including Albania, Andorra, Austria, Belarus, Belgium, Bosnia Herzegovina, Bulgaria, Croatia, Cyprus, Czech Republic, Denmark, Estonia, Finland, France, Germany, Gibraltar, Greece, Hungary, Iceland, Italy, Latvia, Liechtenstein, Lithuania, Luxembourg, Former Yugoslav Republic of Macedonia, Malta, Moldova, Monaco, Montenegro, the Netherlands, Norway, Poland, Portugal, Romania, Russia (West of the Urals), San Marino, Serbia, Slovakia, Slovenia, Spain, Sweden, Switzerland, Tunisia, Turkey in Europe, Ukraine.
Who is Liverpool Victoria Insurance Company Limited (LV=) Britannia Rescue?

LV= is a leading insurance business offering a range of general insurance products. They are proud to be one of the UK's largest personal lines insurers, with more than 6.5 million customers and 4,000 employees. Throughout their 170 year history, they have put people and customers at the heart of everything they do.

Britannia Rescue is a trading name of LV=.
Age Co Motor Breakdown Insurance is provided and underwritten by Liverpool Victoria Insurance Company Limited. LV= and Liverpool Victoria are registered trademarks of Liverpool Victoria Financial Services Limited and LV= and LV= Liverpool Victoria are trading styles of the Liverpool Victoria General Insurance Group of companies. Liverpool Victoria Insurance Company Limited, registered in England and Wales number: 3232514 is authorised by the Prudential Regulation Authority and regulated by the Financial Conduct Authority and the Prudential Regulation Authority, register number: 202965. Registered address: 57 Ladymead, Guildford, Surrey, GU1 1DB. Britannia Rescue is a trading style of LV=.