How do I renew my driving licence at 70?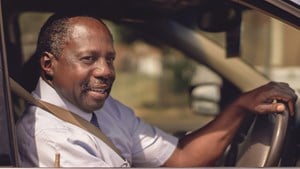 You may not be aware that you're legally required to renew your driving licence when you reach 70. But there's no need to worry because our team have put together a simple guide to explain this rule and help you get ready for your renewal, which you may wish to do at the same time as looking into car insurance for over 70s.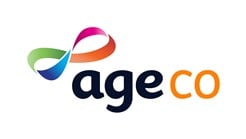 Age Co Car Insurance
We sell products and services designed to help people make the most of later life, and we give our profits to the charity Age UK.
As you get older, there are certain benefits that you can claim. Once you reach retirement age, you can get free eye tests and prescriptions in England, as well as a free bus pass allowing you to travel wherever you please at no cost. However, as well as perks like these, there are also some added responsibilities and at the age of 70 you must renew your driving licence.
It's the law to renew your driving licence when you reach 70 years old. This is because all licences in the UK expire once you reach this age. So if it's your 70th birthday soon, read on to find out what happens to your existing licence and how to renew it.
What happens with your driving licence when you reach 70
When you reach 70 years old, your driving licence automatically expires and you must apply for a new one if you want to continue driving. After this, you will need to renew your licence every three years.
You cannot let your licence expire as doing so would mean you would be driving illegally. Don't worry about forgetting to renew your licence - the DVLA will send you a reminder as you approach your 70th birthday, as well as reminders every three years afterwards.
How do you renew your driving licence?
There are a number of ways you can go about renewing your driving licence. No matter which you choose, the renewal is free of charge if you apply through the government website.
By post
As you're approaching 70 years of age, you'll automatically receive a D46P application form from the DVLA. This form will be sent to you every three years thereafter. You can complete the form and return it to the DVLA using the address listed on the form. Alternatively, you can pick one up from your nearest Post Office.
If your licence is currently a paper licence, you'll need to send an up-to-date photo along with your application. Even if you already have a photocard licence, you may be required to send an updated photo for the new licence.
Online
You can apply through the government website by clicking on the Start Now button. This will redirect you to the DVLA online application form. People in Northern Ireland cannot use the above link as the Northern Ireland DVA have their own application rules.
To renew online, you must provide information such as an active email address, your home addresses from the last three years, your National Insurance number and a valid UK passport number.
Important: some third-party websites may charge a fee if you renew your licence through them, so always make sure you use the government website, which charges nothing.
Whether you apply online or via post, there's a medical declaration section of the form that you must fill in. This section requires more information about your medical history, any conditions that you have and confirmation that your eyesight is up to standard for driving. These questions should be answered as honestly as possible to ensure that you're safe to drive on public roads. In some cases, you may be required to have a medical examination and have the form signed by the doctor or nurse who assesses you.
How long until my new driving licence arrives?
Your new licence can take up to three weeks to arrive, though this may be quicker if you submit an online application. If your old licence is still valid and in date, you can continue to drive as usual while you wait for the new licence to be delivered. However, if your old licence has expired, you will need to wait for its replacement before going out in the car.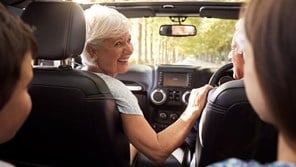 Once you've renewed your licence at 70, you'll need to do so every three years. If you are diagnosed with any notable medical conditions between renewals, you must notify the DVLA as soon as possible.
Notable conditions are those that affect your ability to drive, including:
Epilepsy
Strokes (including mini strokes)
Parkinson's disease
Heart conditions
Dementia
Physical impairments (including the loss of a limb)
Visual impairments
Sleep apnea or fainting spells
Any of the above also need to be declared to your car insurance provider.
Renewing your licence doesn't have to be difficult. If you follow the guidelines above, you'll have a replacement sent out to you soon. For further guidance, you can see the government website.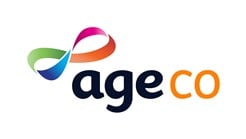 About Age Co
We sell products and services designed to help people make the most of later life, and we give our profits to the charity Age UK.