The UK's capital of hobbies, revealed!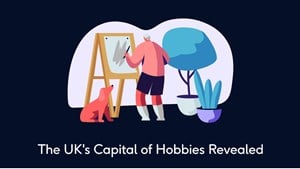 While many hobbies can be accessed from anywhere, there are undoubtedly some places in the UK where it's easier to take up certain leisure pursuits. In 2021, Age Co surveyed 800 people over the age of 55 across the UK and carried out independent research to find out which cities are the best when it comes to hobbies for the mature generations. Using the data collected, we created an interactive map that reveals the UK's capital of hobbies.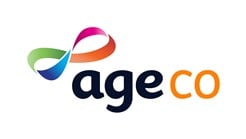 About Age Co
We sell products and services designed to help people make the most of later life, and we give our profits to the charity Age UK.
London takes the top spot
According to our research, people in London have access to the most diverse range of hobbies. The city ranks first for community pastimes, such as volunteering, attending book clubs and other social activities. It's also in position one for creative pastimes like painting, knitting and singing. And Londoners are spoiled for choice when it comes to mentally- stimulating hobby groups and resources. For physical pursuits like swimming, walking and gardening, the capital came in joint fourth place with Manchester.
Community hobbies
Whether you're giving back to the community through volunteering, exchanging ideas with other people at book clubs or taking part in group classes, engaging in activities that involve socialising with or helping others can be very rewarding. These kinds of hobbies can help to reduce loneliness, decrease stress and anxiety levels and help prevent cognitive decline.
As previously mentioned, London took the top spot for socialising. In the capital, you'll find a wealth of volunteering opportunities, whether you'd like to help out at a food bank, welcome tourists to city hotspots as a Team London Ambassador or protect the city's green spaces as a conservation worker. Whatever your interests and abilities, you're sure to find a volunteering role for you.
The sprawling city of Birmingham came in second place for community pastimes. The Birmingham Voluntary Service Council (BVSC) advertises an array of different volunteering opportunities in the local area so you shouldn't be stuck for ideas if you want to get involved with local causes.
In third position, you'll find Glasgow. According to the Scottish Household Survey (2018), 40% of adults in Glasgow have volunteered on a formal or informal basis.
Our survey indicates that of those who enjoy community hobbies, 13% do so through volunteering. Volunteering isn't the only thing that can keep you socially engaged though; in these cities, you'll find no shortage of interesting classes and discussion groups to join, from knit and natter meets, to film clubs, to terrarium growing classes - there really is something for everyone.
Creative hobbies
Our survey revealed that 18% of people prefer creative hobbies. If you're looking to bring out your artistic side, you won't be disappointed in London, Birmingham or Manchester. These cities came in first, second and third place respectively. Whether you fancy trying your hand at watercolours, advancing your needlework skills or giving poetry a go, there are plenty of classes and groups in these cities.
And you won't have a problem finding creative inspiration either. Londoners are spoiled for choice when it comes to world-leading galleries, museums and concert venues, from the National Gallery to the Tate Modern, Design Museum or Royal Albert Hall. Or you could simply stroll along the Thames soaking up the street performances or take a street art tour of Shoreditch or Camden.
Birmingham too has its fair share of creative outlets and inspiration. From the Birmingham Museum and Art Gallery, to the Ikon Gallery, to the Museum of the Jewellery Quarter, you'll find art from throughout the ages. The city also has an eclectic choice of concert venues and theatres too, from the Symphony Hall and the Alexandra to the NEC (National Exhibition Centre) and the Custard Factory.
For artistic pursuits, Manchester won't let you down either. You'll find workshops, creative opportunities and inspiration at places like The Lowry, Manchester Art Gallery, Manchester Craft and Design Centre, and The Whitworth to name but a few. You could even brave the stage and have a go at stand-up comedy or performing music at one of the many open mic nights held around the city.
Physical hobbies
Over a third (34%) of the people we surveyed reported that they'd go for a hobby that involved exercise over other pastimes. If you want a hobby that will get your heart pumping, our research suggests it's good to be up north. Glasgow is top of the league for physical pursuits, with Leeds and Newcastle coming in second and third place respectively.
In Glasgow, perhaps you might fancy cycling the track at the Sir Chris Hoy Velodrome or maybe you'd prefer to swim a few lengths at the world-class Tollcross International Swimming Centre? Alternatively, you might prefer to join one of the many walking or rambling groups in Scotland's largest city.
Leeds offers something for everyone in terms of physical activities. You could have a go at canoeing, sailing or rowing at the Leeds Sailing and Activity Centre, join an over 50s cricket club or simply take part in aerobics classes at your local gym.
In Newcastle, the initiative Active Newcastle makes it easy for locals to find enjoyable exercise activities in the area. You'll also find resources to help you stay active, such as information about Newcastle-based walking groups, cycle rides and activities you can do at home.
Intellectual hobbies
Our survey suggested that intellectual pursuits, such as reading, chess and sudoku, are the most popular pastimes among the over 50s, with 43% of respondents saying they'd go for these kinds of hobbies over other activities.
Again, London came top of the class in this category, while Glasgow took the second spot and Bristol, third.
In the libraries of London, you can research everything from history and religion to environmental issues and technology. You can also be inspired by great authors, read important texts, or simply get lost in a good story. From the British Library, to the London Library, to the National Art Library at the V&A, you'll find beautiful libraries in plentiful supply in the capital.
Glasgow isn't short of intellectual opportunities either. Why not brush up your chess skills at the Glasgow Polytechnic Chess Club? One of the oldest and best chess clubs in Scotland, the group welcomes everyone from novices to grandmasters. You could also go along to one of the many discussion groups in the city - whether you have a passion for wine, a fascination with philosophy or you like to talk politics, you'll find a group for every interest.
There's plenty to keep the brain active in Bristol too. Science, art, people and ideas collide at We The Curious, a sort of permanent festival where visitors can interact with exhibits and get involved with science experiments. You could also sign up to a class at Bristol Language School. Whether you'd like to learn Spanish, French, Mandarin Chinese or something else, you're sure to find a suitable class for you.
We hope this post has given you some insight into the hobbies enjoyed around the UK and has inspired you to take up a hobby. Remember, it's never too late to try your hand at something new. To find out what pastime might be best for you, why not take our fun quiz below?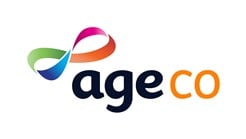 About Age Co
We sell products and services designed to help people make the most of later life, and we give our profits to the charity Age UK.