A guide to parking fines and tickets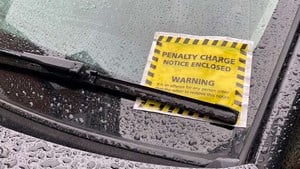 Whether you stopped for just a minute, failed to see a no parking sign or made an innocent mistake, there's no denying that heart-sinking feeling when you receive a parking ticket. In some cases you may even feel that the fine has been issued unfairly and wish to dispute it.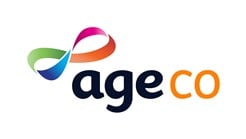 Age Co Car Insurance
We sell products and services designed to help people make the most of later life, and we give our profits to the charity Age UK.
From the different types of parking tickets and how much you can expect to be charged, to what you need to do should you receive one, including how to challenge the fine, we've put together all the important information you need.


What is a parking ticket?
In short, a parking ticket is a notice given when a motorist has breached parking regulations and it can come in multiple forms. It is a term often used interchangeably with 'parking fine', and there are a variety of reasons why you might receive one. For example, you could get a parking ticket for parking on double-yellow lines, using a car park without a valid pay-and-display ticket or if you park in a resident-only bay without displaying a permit. You could also receive a parking ticket for overstaying the time limit in a private car park.
Parking tickets are issued by private car park operators and attendants as well as civil and parking enforcement officers. Fixed penalty notices (FPN) are issued for serious violations, such as red route parking, a penalty charge notice (PCN) is most commonly issued for breaking parking restrictions and a parking charge notice is issued by private companies and landowners when they believe a parking restriction on their property has been violated.
What is a Penalty Charge Notice (PCN)?
A Penalty Charge Notice (PCN) is a penalty that is issued for the violation of parking restrictions but can also include breaking certain traffic rules, including driving in a bus lane, stopping in a yellow box junction or going against a 'no right turn' sign.
PCNs are usually issued by local authorities. It might be applied directly to your car windscreen in the form of a yellow sticker, or you could receive it via the post or even by hand if you're present while it is being issued. If you receive a PCN, you have 28 days in which you can either pay it or challenge it. While receiving a PCN will result in a monetary fine, you will not receive any points on your driving licence or a criminal record, and it will not affect your car insurance either.
What is a Fixed Penalty Notice (FPN)?
A Fixed Penalty Notice (FPN) often includes a fine, and in many cases penalty points. With an FPN you are given the chance to pay a set fine to release your liability for a conviction for a road traffic offence. These offences can include:
Speeding and traffic light offences
Performing restricted turns and yellow box junctions
Entering a 'no entry' zone
Driving without insurance
Failing to wear a seatbelt
An FPN will either be issued on the spot, by a police officer for example or be sent to you via post.
What is a parking charge notice?
It can be easy to confuse a Penalty Charge Notice (PCN) with a parking charge notice. A parking charge notice is a parking ticket or fine which is usually issued by a private parking company or landowner of a private car park, at a restaurant or supermarket for example.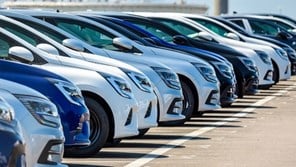 Do you have to pay a parking charge notice?
Although parking charge notices are sometimes referred to as 'fines', it is often argued that it is simply an invoice requesting payment in what has been perceived as a breach of agreement between a car park operator and the driver. This means that it can be disputed directly with the owners of the car park, and it's possible that you may even find that you have no obligation to pay them anything at all.
For instance, in a private car park, there should be signage clearly indicating how and where to pay, as well as signs outlining how long you can park there. There should be markings on the ground to show where you can and cannot leave your car. If this information is not readily available, or it is misleading in some way, and you receive a ticket, you could argue that you do not deserve the fine and therefore have no obligation to pay it.
How much is a parking fine?
The truth is, the cost of a parking fine can vary depending on where you live in the UK - especially when it comes to parking charge notices issued by private parking companies or landowners. In some cases, this fine can be as much as £100, while in London, a PCN can be £80, or even as much as £160.
However, if you pay it within 14 days, the charge is usually reduced.
Meanwhile, a fixed penalty notice, which is issued for much more serious violations, can range from £50 to £300, depending on the severity of the violation. And again, if you pay it within 14 days, this amount will be halved.
What happens if you don't pay a parking ticket
Parking charge notice:
If you do not pay a parking charge notice given to you by a private company, it's important to note that they do not have a legal right to obtain payment from you. However, that's not to say you shouldn't pay it. In most cases, a private company will charge for parking so that the people visiting their premises are able to find a space. In turn, they are within their right to charge for this service, and if you choose to use it, it's only fair that you pay for the convenience of this.
It's also worth noting that a private company may decide to take civil action and apply to a county court. This is often referred to as 'small claims court', and it is an option for those who wish to claim money they are owed by another person.
Penalty Charge Notice (PCN) & Fixed Penalty Notice (FPN):

Meanwhile, an unpaid PCN that has been issued by a parking attendant who works for the council is seen as a civil debt. If you choose to ignore a PCN, you could be contacted by the county court system. Similarly to a PCN, refusing to pay an FPN will result in action being taken against you, which could include prosecution in a court of law.
So, while it might be tempting to ignore a parking ticket, it's definitely not worth it. Instead of avoiding it completely, you might want to consider challenging it, especially if you think you have been unfairly or incorrectly fined.
Can you dispute a parking ticket?
In short, yes.
It's reported that two thirds of parking tickets are overturned, so it could be worthwhile disputing your case if you believe you should not have received a parking or penalty charge in the first place. However, it's important to know what this process entails depending on the type of parking ticket you've received.
To dispute a parking ticket you've received from a private parking company (a parking charge notice), you will need to first contact the owner of the car park or land within 30 days of receiving the ticket. The appeal will then need to go through the Parking on Private Land Appeals (POPLA). You and the parking attendant that issued the ticket must then collect evidence to support each side of the claim before submitting this to an independent adjudicator who will then determine if the fine should be paid or overturned.
If you have received a Penalty Charge Notice (PCN), you can choose to appeal it if you think it's not right, such as if you've received a ticket for ineligible parking in a disabled car park space but you have a Blue Badge. To do this, you must not pay the penalty charge, as payment is taken as an admission of guilt. You must first initiate the appeal by gathering evidence to back up your dispute and make an informal appeal to the council within 14 days. If it is rejected, you will be sent a Notice To Owner (NTO). This will officially order you to pay the original charge. If you want to challenge the penalty further, the NTO will provide you with the details you need to make a formal appeal to an independent adjudicator.
Challenging an Fixed Penalty Notice (FPN) can be more difficult as you will be required to attend a magistrates' court. The back of your ticket will explain how to do this. Once you have initiated an appeal for an FPN, you will be sent a summons with a date to attend a hearing in court.
There's no denying that receiving any sort of parking ticket can be disheartening, but if you strongly believe you shouldn't have been issued one in the first instance, it's important to know that you have a right to dispute it.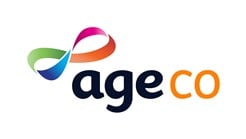 About Age Co
We sell products and services designed to help people make the most of later life, and we give our profits to the charity Age UK.