Wills and LPAs: Why you need them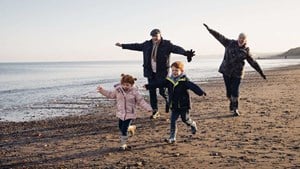 To help explain why Wills and Lasting Powers of Attorney are so important, Emma McCann has put together this helpful article. Emma is the Tax, Trusts and Estates partner at Age Co's trusted Legal Services partner, Irwin Mitchell.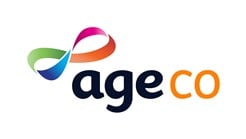 Age Co Home Insurance
Our Home Insurance, provided by LV=, has been selected to help people make the most of later life, and we give our profit to the charity Age UK.
Did you know that in the UK only 35% of adults have a Will in place? And only 1% have a Lasting Power of Attorney (LPA).
Many people don't realise that if you don't have a Will then the law decides who inherits your assets (known as the rules of intestacy).
This may not be the person you think it will be or indeed who you would want it to be. In fact, in 2019, an estimated £53m went to the Treasury through intestacy, due to people not having a Will in place.
Why is a Will so important?
The only way to ensure your assets go to the intended parties is to create a Will which clearly sets out your wishes for after your death. It can give you the peace of mind that you have formalised what you would like to happen and may help to prevent family disputes and upset following your passing.
A Will also allows you to make gifts of specific items of money, items of sentimental value or to benefit your favourite charity. You can protect property too, as well as children and other vulnerable beneficiaries via the use of trust arrangements, or appoint trusted individuals to important roles such as guardians, trustees or executors. None of this is possible without a Will.
If you don't have a Will you should consider making one. If you do have one in place but it was made a long time ago or your personal circumstances have changed (marriage, divorce, family death, new baby, accident, illness or an inheritance, to name but a few) then it could be worth reviewing your old Will to make sure it still meets your needs.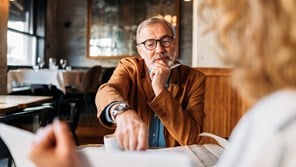 Why do I need an Lasting Power of Attorney?
When making a Will it's usually good advice to make a Lasting Power of Attorney (LPA) at the same time. Where a Will makes arrangements for after your death, an LPA covers the chance of you losing capacity to manage your own affairs during your lifetime.
Sadly, 1 in 11 people over the age of 65 have dementia in the UK and every 90 seconds someone is admitted to hospital in the UK with an acquired brain injury. Nobody knows what the future holds and having an LPA in place is an important safeguard should this happen to you.
Just because someone is your spouse or civil partner or because you consider them to be your "next of kin" it doesn't mean that they can automatically deal with your affairs, should you be unable to continue to do so.
The only way to ensure that you have someone in place you trust to do this is to make an LPA. There are two main types of LPA:
Property & finance
Health & welfare
It's a good idea to have both types in place so that you have someone nominated to deal with your finances, as well as someone to make any important health decisions on your behalf.
By making the arrangements for a Will and LPAs, you'll be well on your way to protecting yourself. As well as protecting yourself, you'll be protecting your closest family members and loved ones from unnecessary stress, worry, and cost if the worst happens.
If you'd like to find out more about later life planning, take a look at our legal service page.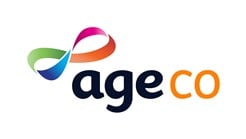 About Age Co
We sell products and services designed to help people make the most of later life, and we give our profits to the charity Age UK.