Returning to work in later life: tips to help you find a job you love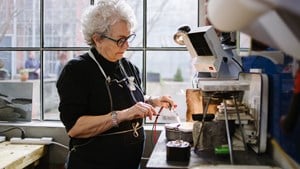 More people aged 65 or older are going back to work after retiring, whether by choice or necessity. We share a 10-point action plan to help you find a job you'll love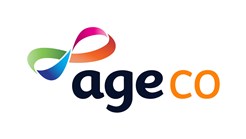 Finance and Planning Services
Help prepare for whatever life may bring with our range of services for planning for the future, keeping control of your finances, and managing your personal affairs.
One in four people aged 55 to 75 in the UK has returned to work in the past five years. That could be out of financial necessity or boredom, according to The Great Retirement Study's research by investment company Abrdn.
The good thing about going back to work in your 60s and 70s is that it can give you the opportunity to learn new skills, keep socially active, and make more money. If you're looking to for a new way to approach your career in later life, Age Co has 10 tips to help you find a job that ticks all the boxes.
10 steps to land a job that's right for you
1. Get careers advice from age-focused recruiters
Call up job experts that focus on older workers to optimise your CV for the latest digital recruitment tools. They can help match you with employers specifically looking for workers aged 60-plus. They could also help you draw out job and life experiences you may not have thought to mention on your CV or cover letter.
2. Check out free online courses
Free online courses on subjects such as counselling and mental health Level 2 qualifications are something to consider. There are also low-cost accredited courses you can take at night school or via your local council or national charities, including horticulture, accountancy, crafts, IT, and community transport.
3. Sign up for a returnership – it's free
Returnerships are government-led no-fee apprenticeships that encourage people over 50 to return to work or change careers. They provide a combination of coursework and on-the-job training.
4. Volunteering can help in many ways
Charities will usually train you on the job, so they are a good place to start. Volunteering will also provide you with references that you can add to a future job application. Plus, there are the feel-good benefits of giving back to your community and a good cause.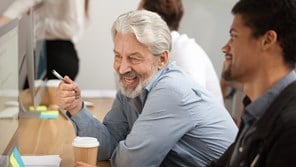 5. Get job specs and payment terms in writing
Going through recruitment firms, which are regulated, is the best way to ensure your statutory worker rights are honoured. However, if you do go job hunting through online and community boards make sure you get all correspondence about a job's responsibilities and payment terms in writing via email.
6. When a hobby becomes a job
Writing, gardening, woodworking, sewing, painting, DIY, and car repairs are examples of knowledge you could share and charge for in-person or through online classes. Spread the word on social media group pages or the Nextdoor community app.
7. It's never too late to be your own boss
Suzanne Noble, co-founder of Startup School for Seniors, who runs e-learning courses aimed at people over 50, suggests selling goods and services online that solve a customer's pain point.
If you are looking to sell second hand, handmade or other items do some snooping on websites such as Vinted for second-hand clothes, eBay for all types of goods, Pinterest and Etsy for hand-made articles for inspiration. However, if you can provide highly qualified services, then check out freelance job platforms, such as Upwork, Toptal and Fiverr.
The government has a free business helpline, and many banks offer advice on setting up your own business.
8. Network, network and network again
Enterprise Nation is a supportive community that offers local meet-ups to gain inspiration and tips from other small business owners, and free online expert industry talks, through their free "Lunch and Learn" series.
9. Align your job search with your interests and passions
Getting a job that you love could be easier to find if it includes your personal interests (i.e. the arts) and passions (i.e.travel) or simply working for a company that shares your values (i.e., preserving nature). One way to personalise your job search is to set up a Google Alert catered to your dream company or chosen location, industry, role and goals, according to job site Indeed's Career Guide. Once set up, the findings will automatically come straight to your email Inbox.
10. Love the camera and it will love you back
It helps to be comfortable in front of the camera and be engaging in online meetings. Have some trial runs with the a video app on your phone by preparing responses in front of a web camera so you are accustomed to seeing yourself. For those unexpected questions in an interview, consider the power of the pensive pause to collect your thoughts, rather than filling space with "ums". Additionally, for a more professional viewpoint, raise your laptop or tablet so that you are looking straight into the camera.
For more information on how to get more out of later life, don't forget to check out the rest of Age Co's useful articles. Whether you're looking to get take a retirement trip or simply widen your social circle, our team has got you covered.