How much are solicitor's fees for buying a house?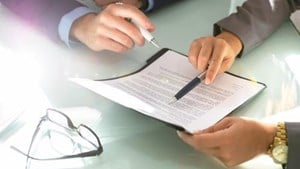 When you're buying a house, it's not just the cost of the property itself that you have to take into account. There are a lot of other expenses involved too, including stamp duty, solicitor's fees and estate agent's fees. It's important to account for these to ensure that you can afford to move, as these additional expenses can quickly add up to thousands of pounds.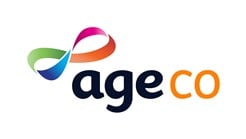 Age Co Home Insurance
Our Home Insurance, provided by LV=, has been selected to help people make the most of later life, and we give our profit to the charity Age UK.
What fees should I pay when buying a house?

Deposit (at least 5%)
Whether you're buying a home for the first time or you've done it so many times you feel like a professional, you will need to put down a deposit to secure the house that you wish to purchase.
The deposit can be as low as 5% but 10% is more usual. For example, a house that's on the market for £300,000 will require a deposit of at least £15,000 (five per cent), though many mortgage lenders will require a £30,000 upfront payment.
This payment can either be made in cash or using the equity from another house sale. For example, if you're selling a house at £250,000 that has a remaining mortgage of £200,000, then you'll have £50,000 in equity that can be used towards the purchase of another property.
Stamp duty
Stamp duty is a tax that must be paid to the government when you buy a new home worth over a certain amount of money. This sum is usually paid to your solicitor, who will then pay it to HMRC on your behalf when the purchase is complete.
The price you need to pay depends on the purchase price of your home. Many people underestimate how costly stamp duty actually is and neglect to include it in their buying calculations. When buying a home that's under £250,000, you don't need to pay stamp duty. Below are the standard stamp duty brackets to see which one your home falls under.
| | |
| --- | --- |
| Purchase price | Stamp duty rate |
| On the first £250,000 | 0% |
| The next £675,000 (£250,0001 to £925,000) | 5% |
| The next £575,000 (£925,001 to £1.5 million) | 10% |
| The remaining amount (£1.5 million and above) | 12% |
Calculating stamp duty isn't too difficult. First, take the price of your home and subtract £250,000 (as you don't pay tax on this amount). Make a note of this figure and then look at which tax bracket you fall into. Work out the correct percentage based on the figure you've just noted down.
First-time buyers don't need to pay stamp duty on on the initial £425,000 if the property is worth £625,000 or less. For a home worth more, the payment threshold will be £250,000.
It's worth noting, that Stamp Duty costs vary for second homes and non-UK residents. For up-to-date stamp duty figures, try using an online calculator.
Legal fees
Buying or selling a house involves a lot of paperwork. In order to ensure that things are done correctly, documents are drawn up and signed and everything completes on time, a solicitor is needed. The solicitor will also carry out local searches to ensure that there aren't any local plans in place or potential problems that may hinder the sale.
For these services, most solicitors will charge between £1,500 and £3,000. But these figures are liable to change, depending on demand and your location in the UK.
Estate agent's fee
If you're selling a property as well as purchasing a new one, you'll have to pay fees to the estate agent.
Nowadays, there are two main avenues you can take to sell your home - high-street estate agents and online estate agents.
A high street agent will likely charge you between 1-3% of the agreed sale price. So, for a home that sells for £150,000, the estate agent fees would be between £1,500 and £4,500. It's hard to predict an exact figure, so you would need to check the fees with your local estate agent beforehand.
Online agents tend to be cheaper than brick-and-mortar services, however, they usually charge a one-off fee that is due at the start of the process. If your home doesn't sell, you wouldn't receive a refund.
Each avenue has its pros and cons, so weigh these up carefully before putting your current property on the market.
Surveyor's fees
It's recommended that you pay to have your potential new home surveyed. The survey will highlight any issues with the property, such as roof damage, woodworm, dry rot, etc. It may also show if the building is in an area where flooding or subsidence can occur. These things may put you off buying a house and it's important to find them now and not after you move in.
Surveys vary in price and will be dependent on the level of survey you opt for. But to be safe, we recommend you set aside between £400-£900.
Land Registry
The Land Registry will register your new property under your name. The fee for this is usually between £150-£330 for houses that are priced between £200,000 and £500,000.
How much are fees when buying a house?
With all of the above added together, excluding your deposit, you'd be looking at a payment of around £8,650 if you were buying a home for £285,000 (the UK average).
This could be broken down into the following:
Stamp duty - £1,750
Legal fees - £2,000
Estate agent fees - £4,200
Surveyor's fees - £500
Land Registry fees - £200
You may want or need to take out buildings insurance too, before the process completes. This is because, on the day you exchange contracts, the property is legally yours. Having this building insurance already in place means you're instantly protected against accidents or damage that could be caused. This is also often required by mortgage lenders too.
Do you need a solicitor to buy a house?
You don't legally need a solicitor when you buy a house, however, they make the process a lot easier. Trying to create legal documents is time-consuming and you must include the right information in them, so doing this task yourself is not recommended.
An alternative to a solicitor is a licensed conveyancer. They can cost slightly less while still getting the job done for you.
When do I pay solicitor's fees when buying a house?
Some solicitors may require an upfront initial fee before work begins. This is usually 10% of their total fee. The remaining amount is paid when the house sale is complete.
Alternatively, the solicitor may request that they are paid in small amounts throughout the process to cover any costs that they have incurred.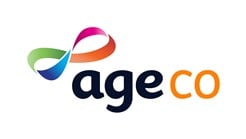 About Age Co
We sell products and services designed to help people make the most of later life, and we give our profits to the charity Age UK.