The best mobile phones for the elderly
Physical challenges, such as poor eyesight and arthritis, can make using mobiles difficult. We take a look at which are easy to use, durable and cost effective.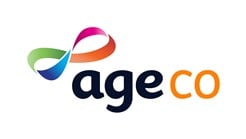 Age Co Home Insurance
Our Home Insurance, provided by LV=, has been selected to help people make the most of later life, and we give our profit to the charity Age UK.
Mobile phones are a great way to stay safe and connected, especially for the 3.3 million people who live alone . However, as we age, challenges such as physical dexterity, arthritis, poor eyesight and memory loss can make navigating a smartphone tricky and frustrating. That is why we are sharing some mobile handset options to help you find the phone that best meets your needs and budget.
But first, we thought some clarity on network compatibility would be useful.
The four generations of mobile networks explained
There are four generations or "Gs" of mobile networks in the UK ranging from 2G to 5G. The generation of your phone will determine the services and network your mobile handset can connect to.
2G phones only allow phone calls and texts. 3G includes the internet but at a slower download speed than 4G and 5G.
All mobile network providers have agreed with the government to switch off 2G and 3G networks by 2033, according to Ofgem. Some networks are already switching off their 3G services, such as Vodafone. The regulator, however, has stated that after the 3G switch-off, customers using the EE, Vodafone and O2 networks with an older device will still be able to make voice calls and send text messages, as these rely on the 2G network.
How to make mobile phones easier to use
There are various adjustments you can make to a phone, such as:
increasing the font size
using a voice assistant for web and app searches
using voice-to-text features for sending and listening to messages
organising apps so that the most used ones are easily accessed
For more information on how to use voice-to-text and other helpful accessibility features, you can look for tutorials on YouTube or ask friends, younger family members or neighbours for assistance.
If you're buying for an inexperienced user or someone with limited memory or physical ability, consider opting for a device with a simple interface that is easy to learn.


Easy-to-use phones*
2G big button mobile phones
Not many phones come with buttons these days, but some people find them simpler to use than touchscreens. That being said, mobiles with small buttons can still be challenging, and some people prefer the larger icons on touchscreens once they get the hang of them. Some come with an SOS emergency button such as the TTfone Mercury 2 TT200 (not available on the Three, IS or Smarty mobile networks).
Examples of phones with big buttons*
Phones with big screens
Bigger screens can make it easier to read text and navigate through applications, reducing the strain on your eyes. If readability is a priority for you or the person you're buying for, you may want to opt for the largest screen you can find. This could, however, mean the phone is bulkier, making it difficult to fit easily into a pocket. Therefore, it may be worth considering a hands-free or crossbody case to carry your phone around the house, garden or out on walks.
Examples of phones with big screens*
Flip phones
Flip phones, which are making a comeback, offer the best of both worlds for older users. They provide the convenience of a large keypad for easy and comfortable typing, while also benefiting from a screen that securely snaps shut when not in use. This design can safeguard the screen from potential scratches or accidental touches. However, some are 2G so won't connect to the internet or apps.


Examples of flip phones*
Small mobile phones
If someone isn't used to carrying a phone, they might be put off by anything too bulky or heavy that won't fit neatly into a bag or pocket. Phones are much lighter now than they were 20 years ago, so it should be easier to find one that won't weigh them down.


Examples of phones for lightweight portability*
Mobile phones with a long battery life
Phones can now do so much more than just calls and texts – they can also be sat navs, music players, forms of entertainment, cameras, to-do lists, notepads and much more. This all means that we need them to have a long battery life.
When searching for a new phone, it's a good idea to prioritise models with a robust battery capacity. Battery capacity is measured in milliampere hours (mAh). Some can be powered up to last three days.
Examples of phones with good battery capacity*
Rugged mobile phones
Rugged smartphones are specifically designed to withstand rough use and difficult conditions. They are typically both water and dust-resistant, while also favouring thicker casing and better battery performance.
It is sensible to invest in a durable phone that can withstand accidents, such as being dropped and the occasional spilt tea. However, unless you are a tradesperson or an avid kayaker, you may just need a semi-rugged mobile phone, like the Nokia XR20. Semi-rugged means it could be water-resistant with a hardened glass screen and a strengthened case to protect it from scratches, falls, vibrations and heat.
Examples of rugged mobile phones for durability*
Pay-as-you-go mobile phones
If you use the phone to make occasional phone calls or send text messages, a pay-as-you-go SIM deal may be ideal. Instead of signing up for a long contract, you can top up your phone with credit when you need it. You can download the pay-as-you-go provider's app to your mobile phone, register your account through the app and organise payment by credit card or direct debit.
There are also pay-as-you-go bundles that include texts, calls and data as a monthly package. This option may be perfect if you'll be messaging throughout the day and streaming videos as it can eliminate concerns about running out of credit or racking up expensive bills. You also have the flexibility of not being locked into a long contract.
Best value SIM card deals for low usage*
Asda mobile: 10p per 160-character text and 15p per minute for UK calls, 10p per MB of data
Tesco Mobile: Tesco Clubcard holders can get special rates. For example, the £10 Rocket Pack SIM deal includes 20GB of data with 5000 minutes and 5000 texts


Examples of pay-as-you-go deals for big data users *
Cheap mobile phones
The following prices indicate the standalone cost of the mobile phone for pay-as-you-go options as of July 2023. New models and deals are regularly released, so conducting your own research is advised to find the best deal at the time of purchase.
Examples of cheap mobile phones*
We hope that this guide can help you to find the most suitable mobile phone for you, a friend or a relative.
If you've introduced more devices and gadgets to your household recently, then don't forget to update your home and contents insurance to ensure you're covered. Age Co Home Insurance is designed to protect the items you value, with no administration or cancellation fees.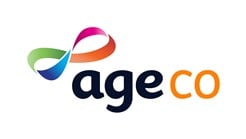 About Age Co
We sell products and services designed to help people make the most of later life, and we give our profits to the charity Age UK.
*Recommendations updated July 2023. New models and deals are regularly released so be sure to do your research to find the best deal at the time of purchase.