Should I get a mobility car?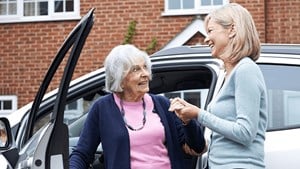 Driving can offer a huge amount of independence for those that struggle with mobility or find it difficult to complete day-to-day tasks and activities. However, owning a car can be expensive. There's the car itself to pay for, as well as all the accompanying costs, such as insurance, road tax, fuel and maintenance. Luckily, the Motability Scheme could mean that the costs of a car are completely or partially covered. Find out more about mobility cars below and whether you're eligible.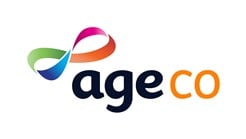 Age Co Car Insurance
We sell products and services designed to help people make the most of later life, and we give our profits to the charity Age UK.
What is a mobility car?
Mobility cars are cars that have been obtained through the charity Motability.
The scheme allows people who claim some kind of disability allowance to exchange their monthly payments and have them go towards a leased vehicle instead. This doesn't just apply to cars but also includes other mobility vehicles, such as wheelchairs and scooters. Instead of sending money to your bank account, either part of your allowance or the full amount will go directly to Motability.
You can keep the leased vehicle for three years, after which time you must return it. For a Wheelchair Accessible Vehicle (WAV) this is extended to five years. After your lease has run out, you can either lease another vehicle through the same scheme or return the vehicle and leave the scheme.
Motability vehicle options
Motability not only offers a range of brand-new cars (including electric models), but their scheme also provides Wheelchair Accessible Vehicles (WAV), scooters and powered wheelchairs. This means you'll have plenty to choose from.
Vehicles can even be adapted depending on your needs. This includes driving adaptations such as pedal modifications, and access adaptations such as swivel seats and person hoists. However, some adaptations may cost extra, so do take this into account when budgeting for your vehicle.
Is a mobility car worth it?
A mobility car can be invaluable, particularly if you struggle to get around via other forms of transport or may not be able to afford a car otherwise.
Motability states that the car is for the benefit of the disabled person. This means that even if you don't have a driving licence, another driver in your household can use it to take you where you need to go. You can have up to three named drivers for the vehicle.
What does Motability cover?
It's not just the car that's included. Over three years, the scheme also covers:
Servicing and MOT
Breakdown cover
Loss of, or damage to your car, including any standard in-car equipment
Adaptations and modifications (must be agreed with the scheme)
Replacement locks if your keys have been stolen
A temporary replacement car if you cannot drive yours because it was stolen or damaged
Personal accident cover of up to £5,000
Legal liabilities and 'loss of use' benefit
Do you pay insurance on a mobility car?
You don't have to worry about taking out insurance with a mobility vehicle, as this is done for you. You'll be provided with comprehensive car insurance for up to four drivers (including yourself). While some restrictions apply (such as a minimum age of 25), this means that up to three family members or friends can take you wherever you need to go in your mobility vehicle.
Please note: when you apply for the scheme, you'll only be able to add two extra drivers. However, an additional driver can be included during your lease, and you can change who these drivers are at any time.
Am I eligible for a mobility car?
So how do you know if you're eligible for a mobility vehicle? You are eligible if you receive one of the following:
Higher rate mobility part of Personal Independence Payment (PIP)
Higher rate mobility part of Disability Living Allowance (DLA)
Enhanced rate mobility part of Adult Disability Payment (Scotland)
Higher rate mobility component of Child Disability Payment (Scotland)
War Pensioners' Mobility Supplement (WPMS)
Armed Forces Independence Payment (AFIP)
If you receive one or more of the above and will do so for at least the next 12 months, then you will qualify for a Motability vehicle.
Then, instead of receiving the above weekly payments, the money will go towards your mobility car, either fully covering the cost or covering most of it. In the latter case, you may need to make up any additional costs. However, the benefit of the scheme is that some vehicles are fully covered, so you can set your budget and ensure you don't pay more than you can afford.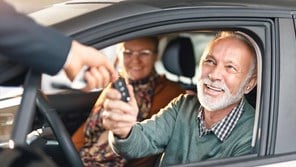 You may not qualify if you wish to use the vehicle for work purposes. However, you can apply for permission through RSA Motability.
Children are also eligible for the scheme too. If a child gets the higher rate DLA, they can receive a Motability vehicle from the age of three and a parent or guardian can be insured on it. Once a child turns 16, they can learn to drive in a mobility car, one year earlier than the standard age of 17. They may even get additional help to cover the cost of their driving lessons.
Still not sure if you're eligible? You can use Motability's online assessor to check.
How much does a mobility car cost?
The cost of a mobility car will depend on which one you choose. There are up to 2,000 cars available on the scheme. If you wish, you could choose a car that's more expensive than your allowance and make up the cost yourself. This would need to be paid as a one-off lump sum known as an advance payment.
Once the advance payment has been paid, the rest of the payments will be covered by the Motability Scheme so you don't have to worry about it.
For more advice on driving in later life, don't forget to check out the rest of Age Co's Useful Articles.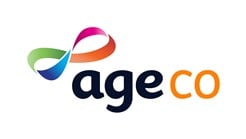 About Age Co
We sell products and services designed to help people make the most of later life, and we give our profits to the charity Age UK.