Advice for buying a car privately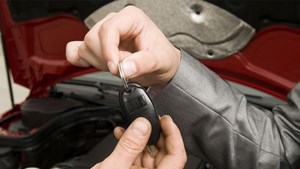 Looking to buy a car privately but don't know where to start? Use this handy guide for some tips on how to approach your next purchase.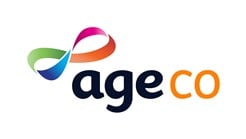 Age Co Car Insurance
We sell products and services designed to help people make the most of later life, and we give our profits to the charity Age UK.
When it comes to purchasing a car, there are a couple of avenues you could go down. You could purchase a brand new one direct from the manufacturer or purchase a second hand one from a dealership, private owner or even at auction.
Some people decide to buy their car through a private owner instead of through a dealership. Generally, you can save money by doing this and may get a similar vehicle at a lower price, but as it's not through a professional company, this may seem a daunting and perhaps worrisome prospect. Read on to learn more about this option and if it might be right for you.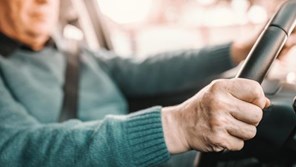 Where to look for a privately sold car
So you know that you want to buy a car from a private owner, but how do you go about finding vehicles for sale? It's not quite as straightforward as walking into your local dealership and seeing which cars are available.
What kind of car do you want to buy?
First, you need to know what you want. It's much easier to shop for a used car if you have a make or model in mind. When thinking about which car to buy next, you should consider things like practicality, looks, comfort, fuel type, number of seats, price and mileage.
Is there a particular mileage you're happy for the vehicle to have clocked up or perhaps you want a five-seater and not a four-seater? You might even want to see what car insurance group vehicles fall into so you can get an idea of annual running costs. Knowing these things in advance could help narrow down your search.
Online and offline options
Now, where should you look? If you have access to a computer or smart device and are confident using it, online would be the best place to start. You can use sites such as eBay and Auto Trader to find private listings locally.
Alternatively, if you have a social media account, Facebook is a great place to look for cars. You could join some motoring Facebook groups where members regularly advertise their cars for sale, or you could use Facebook Marketplace to find listings from other Facebook users.
If you don't have access to the internet, or want to search every avenue, you can check you can check the listings in your local newspaper.
How to buy a car privately
Once you've completed your search and figured out which car you want, it's time to go and view the vehicle. This gives you a chance to ask the current owner any questions, look at the service book and check over the vehicle yourself.
Test drives and car insurance
If you wish to test drive the car, you must arrange temporary insurance before doing so. This is because it is illegal to drive in the UK without car insurance. Doing so could result in a fixed penalty of £300 and six points on your licence. If the case goes to court you could even get an unlimited fine and be disqualified from driving.
When you buy a car from a dealership, they're insured for any damage that may be incurred during a test drive, however, a private owner won't be. You shouldn't test drive any car that you don't own without first consulting your car insurance provider or taking out temporary cover.
What to look for when buying a car
When you go and view, you should ask the current owner for the V5C logbook to ensure that the car is currently registered to their address and is in their name. You should also ask for any paperwork associated with the vehicle, including the most recent MOT certificate. This should tell you the mileage at the time of its last MOT and you should clarify that this matches the figure on the dashboard of the car.
It's important to check the car thoroughly, looking for any signs that it's been in an accident, such as scrapes and scratches or even signs of repair work.
Tyres are another important thing to check. They should be in good condition and wearing evenly. If a tyre is more worn on one side, the vehicle's balancing may be out. You should also check the tread depth to ensure that this is legal and that new tyres aren't needed imminently.
When is the best time to buy a new car?
If you're willing to wait to purchase your new vehicle, you may be able to get a better deal. March and September are the most popular times to buy a brand new car. When people buy a brand new car during these times, they will often be thinking about selling their old one. This may put you in a stronger position when it comes to negotiating a price. It also means there may be more options available, so you can be a bit more choosey.
December and January can also be good months to buy a car if you're looking to get a better price. Sellers may be looking for a quick sale in the run up to Christmas or at the start of the New Year, so you might be able to negotiate some money off.
What do I need to buy a car?
Now that you know where to look for a car and what to check when you're viewing it, what is needed from you to purchase a vehicle?
If you're purchasing privately, there won't be any finance options available. This means the seller will be looking for the total sum up front, either in cash or via bank transfer, so you should make sure that you can afford to pay this way.
Before you pick the car up and drive it away, you must be insured on the vehicle and it must be taxed. You should organise this in advance.
Taking your car home
Once you've bought it and got it home, you will need to register the vehicle in your name. You can find out how to do this on the government website. The easiest way is to ask the seller to register the vehicle in your name online and then give you a filled in 'New Keeper' slip from the V5C.
You can find more helpful articles on buying and taking care of your car in our Useful Article section.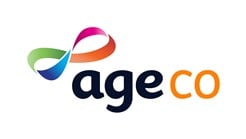 About Age Co
We sell products and services designed to help people make the most of later life, and we give our profits to the charity Age UK.