Things to do with the grandchildren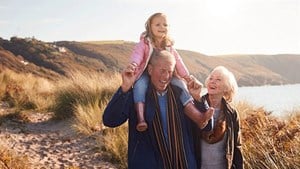 The bond between children and their grandparents is certainly one to treasure. If you're looking to create more special memories with your grandchildren, here is a guide to inspire your next big day out. From activity ideas to UK attraction recommendations, there's something for every child (and grandparent) to enjoy.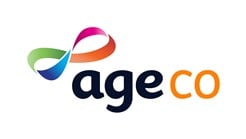 Age Co Travel Insurance
We sell products and services designed to help people make the most of later life, and we give our profits to the charity Age UK.
What to do with your grandchildren
Looking for some ideas on what to do during the next school break? Below, you can find some activity ideas and keep reading to find more specific places to go, depending on where you're based in the UK.
Go to the beach
If you live near the coast, a trip to the beach is always a fun day out whatever the weather. You can't always rely on the British weather, so wrap up and take extra layers so you can enjoy your day – come rain or shine. There's the opportunity to paddle in the sea, build sandcastles, play football, collect seashells, do some insect spotting, get some ice cream and more. Just be sure to go prepared with suncream, windbreakers, towels and even a change of clothes for the car journey home.
Bake a cake
This is a fun activity that doesn't even involve leaving the house. Baking is a great task for kids because it teaches them basic skills, and it's also a chance for them to learn about safety in the kitchen. You should watch them at all times and be careful if you allow them to use sharp knives or hot ovens. These tasks may even be better completed by you, leaving the fun jobs like stirring, mixing and decorating to the children (and licking the bowl, of course).
You can get the kids involved even more by asking what they want to bake and buying all the ingredients in advance.
Go on a nature hunt
Nothing gets children more excited than saying 'Let's go on an adventure'. Nature hunts are not only a chance for kids to enjoy the great outdoors, but can also be an educational experience. You could turn the walk into a real hunt by asking them to find certain insects, animals or plants while out and about. You might even want to print a free nature hunt checklist to take with you to make the game even more fun and competitive.
Plant some vegetables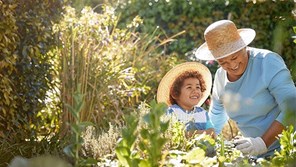 Tasks that are the most rewarding for children are the ones that have something physical to show at the end. Baking results in a cake that can be eaten, and the same can be said for growing vegetables. This task can also teach patience, too.
If you have space in your garden (or even in your house, depending on what you're growing), you could plant some fruits or vegetables. It's best to plant those that are easy to sow, fast to germinate and quick to produce a crop. For this reason, courgettes, carrots, tomatoes and potatoes may be best.
Play a board game
Board games certainly aren't out of fashion and they can be a great opportunity to encourage kids away from their screens and electronic gadgets. There are so many to choose from, including the classic Monopoly, Snakes & Ladders, Cluedo, Mousetrap and Scrabble. For energetic kids who have energy to burn, you can choose from Twister or Throw Throw Burrito.
Visit a historical property
This is yet another activity that combines education with a fun day out. The UK has hundreds of years of history, which have left behind old buildings, ancient relics and more for us to explore and learn about. Some of the most magnificent castles in the UK include:
Warwick Castle
Alnwick Castle
Leeds Castle
Dover Castle
Edinburgh Castle
Caernarfon Castle
If you were to take out a National Trust membership, you could get into tons of historical manors and properties all over the UK, including Basildon Park, Belmont Tower, Newton House, Petworth House, Kingston Lacy and Canons Ashby. A family membership allows two adults and their grandchildren (under the age of 17) to visit as many places as they like with free entry. With properties all over the UK, you'll be sure to find a National Trust property near you.
If you choose to drive a distance to visit a National Trust property, just ensure that your car insurance policy is up to date, your tyre pressure is okay and that you're prepared with plenty of food and drinks.
Build a den
Building a den will never get old and it can be a great place for kids to have their lunch, watch a film or just chill out. Get creative with your den! You could use an old mattress as the base and a sheet over the top held up by a pole. Alternatively, you could use sofa cushions, blankets, duvets and more. To add a special touch, you could encourage the children to make decorations for their den, like hand-drawn pictures, or hang fairy lights to make it extra magical.
Read a book
Reading is a way of being transported to another place and time, and there are so many wonderful children's books that you can read together with your grandchildren. It can take some experimenting to find what they like, but some good books to start with include:
Charlie and the Chocolate Factory
The Lion, the Witch and the Wardrobe
The Harry Potter series
Charlotte's Web
The Secret Garden
Stig of the Dump
Peter Pan
Winnie-the-Pooh
You can make reading an even more enjoyable experience by taking the children to the library to pick their own books out.
Where to go for a day out...
We've already mentioned some great properties to visit in the UK, but here we've broken the places down depending on where you are in the country. You'll be sure to find some great day trip ideas here.

...if you're in the North
The North York Moors, Danby
The North York Moors National Park is located in the North East of England and is a huge site that includes forests, moors, villages, market towns and more. You could visit Whitby, Malton or Rosedale Abbey, explore Dalby Forest or have a picnic by the Esk river.
National Railway Museum, York
For children with a keen interest in transport, take a visit to the National Railway Museum based in the heart of York. They house over 300 vehicles and you could be lucky enough to see the Flying Scotsman, which makes occasional appearances.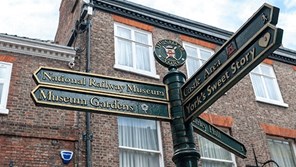 Madame Tussauds, Blackpool
Meet your favourite celebrities in wax form at Madame Tussauds in Blackpool. This can be a great day out with the kids and there are some wonderful and fun photo opportunities to be had.
Plessey Woods, Northumberland
Plessey Woods Country Park in Northumberland boasts 100 acres of woodland, meadows, streams and rivers, making it the ideal backdrop for your nature hunt, picnic or walk.
For animal lovers, Chester Zoo is a must-visit. It's one of the UK's largest zoos and home to over 20,000 animals, many of which are endangered. A fun, educational day out, you can hang with the monkeys, roar with the lions and eat at one of the many restaurants and cafes located inside the zoo.
Rheged Centre, North Lakes
Children who love arts and crafts will never want to leave the Rheged Centre in the Lake District. With an indoor play centre, toy shop, craft space and cinema, there's tons to do here, so why not make it a day trip?
The World Museum in Liverpool showcases treasures, artifacts and memorabilia from around the world, 1.7 million of them to be precise. The artifacts and objects are split into categories, from antiquities and natural history to physical sciences and horology.
Smithills Open Farm, Bolton
This list wouldn't be complete without a farm and Smithills is one of the best in the UK. Based just outside of Bolton, it boasts a pets' corner, indoor and outdoor play area, an inflatable assault course, tractor rides and a chance to see the cows being milked. There's a huge selection of animals to see, from deer, chickens and geese to emus, ponies and owls.
...if you're in the South
The i360 is a viewing pod that literally makes you feel like you're floating in the clouds. With views across Brighton and the south coast of England, it's not for those who are afraid of heights. Once you're done, you can use the rest of the day to explore Brighton's many shops, restaurants and museums.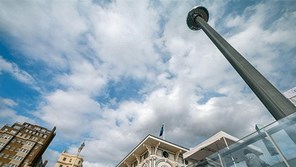 Blenheim Palace is a 300-year-old World Heritage site that is open for the public to explore. There's the state rooms, filled with tapestries and portraits, the Walled Garden that contains an adventure playground and even a butterfly house, making it a wonderful day out.
For adrenaline junkies, LEGOLAND is an amazing theme park experience. The beauty of this trip is that you can stretch it to more than one day and stay overnight in the park itself. Enjoy shows, rides, attractions, shopping and much more.
Located between Southampton and Bournemouth, this national park is an area of outstanding beauty. It has 26 miles of coastline, over 1,000 ancient trees and the biggest area of remaining heathland in Europe.
Poldark Mine is Cornwall's only complete tin mine and one of the only mines that allows you to see the underground workings. The mine itself is on four levels, each of which can be explored, and there are museums to visit on-site as well as a working water wheel.
...if you're in Scotland
The grandkids can be kings and queens for a day at Edinburgh Castle. The building dates back to the 11th century and stands proudly on Castle Rock. Some of the castle's highlights include the Great Hall, St Margaret's Chapel and the One o'Clock Gun.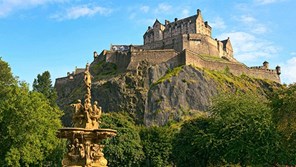 See where the infamous Loch Ness monster lives by visiting its homeplace. Alternatively, some other popular lochs include Loch Coruisk, Loch Shiel, Loch Lomond and Loch Tummel. All of these have stunning views and are a great place to stop for a picnic.
For kids with an aptitude for science, visit Glasgow Science Centre for a day. With over 300 hands-on exhibits for the grandchildren to get stuck into and the chance to see some live science shows, they won't want to leave.
...if you're in Wales
Big Pit National Coal Museum, Torfaen
Be a coal miner for the day and explore up to 300 feet under the surface at the coal museum in Blaenavon. This World Heritage Site has so much to give, including mining galleries, the winding engine house and exhibition spaces that explain the history of coal mining in Wales. Visiting the Big Pit is a wonderful and educational day out.
Falconry Experience Centre, Powys
With junior and family falconry experiences available, the grandkids can learn more about this incredible and fascinating bird of prey at the Falconry Experience Centre in Powys, mid-Wales. You'll all have a chance to hold a bird and have pictures taken that you can keep forever.
Conwy is a stunning town located in North Wales and is a place steeped in history. It sits inside castle walls and the castle itself is well worth a visit. While there are a fair few steps on the tour of the castle, they're worth the climb for the incredible views of North Wales when you reach the top. Conwy is also the home of Britain's smallest house.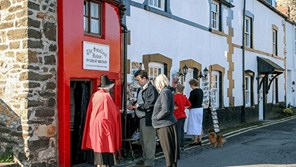 Even if you're not able to climb Snowdonia itself, the National Park is certainly one to visit. There are other amazing walking routes to undertake, some of which are graded so you can choose an easy, leisurely, medium, hard or extreme walk. If you are going on a day out here with the grandchildren, an easy or leisurely walk would be best, and don't forget to pack a picnic!
...if you're in Northern Ireland
For both history and boat lovers, the Titanic Belfast is one to visit. Despite the Titanic famously leaving Southampton on its maiden voyage in 1912, it was actually built in Belfast. The attraction tells the story of the famous unsinkable ship and has recreated some of its corridors so you can experience what it would have been like to walk on the Titanic.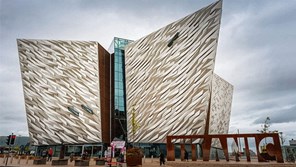 The Derry Walls, Co Londonderry
Derry is the only remaining city in Ireland that still has its walls intact. The walls were put up in the 17th century and are around 1.5km (0.9 miles) in circumference. Once you've finished the walk, you can take the time to explore the inner city.
Carrickfergus Castle, Co Antrim
Carrickfergus Castle is just a short distance outside Belfast and is one of the best medieval buildings in Northern Ireland. It is open to the public and a self-guided tour, so you can visit with the grandchildren and take it in at your own pace. The kids will almost certainly be very interested in the canons.
We hope that these ideas help keep the grandchildren and yourselves occupied throughout the school holidays. For more tips on making the most out of later life, don't forget to explore the rest of our Useful Articles.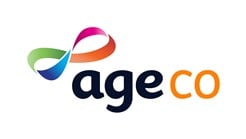 About Age Co
We sell products and services designed to help people make the most of later life, and we give our profits to the charity Age UK.