How to plan the perfect staycation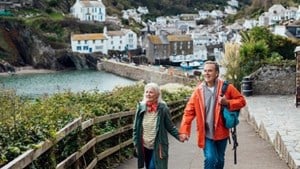 More people are discovering the beauty of our own country by going on a "staycation". Below, you can find out exactly how to plan a staycation, including how to choose a destination, and what to pack.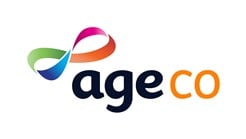 Age Co Travel Insurance
We sell products and services designed to help people make the most of later life, and we give our profits to the charity Age UK.
What is a staycation?
A staycation is a holiday within your country or your local area. Some people choose to staycation within their own hometown, enjoying the sights and activities available on their doorstep, whereas other people will choose a destination further afield in the UK.
Why are staycations popular?
Staycations have always been popular. In fact, in 2014, a huge 74% of Brits chose to staycation in the UK rather than go abroad. While this dipped to 55% in 2017, the number of people choosing this type of holiday increased again in 2019. So, why exactly are they so popular?
Explore your own country
It's easy to forget what an amazing country we live in, but there are so many beautiful sights to see and things to do right on the doorstep. Forgoing a holiday abroad means you can explore your local area a little more or stay in a place you've always wanted to visit in the UK. It's a nation steeped in history and culture and regardless of the weather, you can have a truly amazing time.
No currency conversion
There is no need to change your currency when travelling within the UK. If you find yourself worried about finding the best exchange rate or simply prefer to have one less thing to worry about, this can be a handy benefit.
Easier to travel with children
Travelling with kids isn't always easy and the longer the journey, the harder it might be. While going abroad with children can be a wonderful experience, it may be just as rewarding to show them the sights of their own country. Paddling in a stream, going on a woodland hike, having a picnic in the park, and getting ice cream at the beach can be done within the UK or abroad, but with reduced travel and no time difference to adjust to when you choose to holiday at home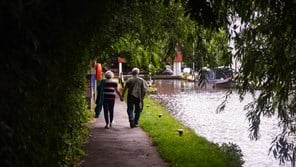 Planning a staycation
It can take time to plan any kind of holiday, whether at home or abroad, and there are lots of things you might want to consider. Do you want to go on a city break? A walking holiday? Spa trip? These things could impact the destination you choose within the UK.
Set your budget
Before doing anything else, it's important to set a budget for your staycation. How much you're willing to spend could determine where you can go, where you can stay, and various other aspects of your trip. For instance, London can be a pricey place overall – expensive to visit, eat and stay – therefore, your budget may not stretch this far. Instead, you may wish to choose somewhere within easy reach of London, such as Brighton, Reading or Canterbury, so you can still include a visit to the capital in your plans.
Your budget could also determine how far you can travel. If you have a smaller budget, you may wish to stay nearer to home to keep travel costs low, particularly as train fares and petrol can add up.
You should try to include additional staycation spending when you're there in your budget and save for them in advance of the trip. A daily budget is often a good idea so you know how much you can spend each day on food, drink and activities.
How to choose a staycation destination
With four nations, 48 counties, and hundreds of towns, there are plenty of destinations to choose from in the UK. If you're struggling to decide where to go, you might find it helpful to consider these broad themes:
Trips steeped in British history
York to wander through the medieval 'Shambles'
Liverpool to see the docks and find out more about the Beatles
Stratford-upon-Avon to check out Shakespeare's birthplace
Destinations for British book-lovers
Whitby to see the backdrop for Dracula
Windermere to explore the inspiration for Peter Rabbit
Hay-On-Wye where there are over twenty bookshops to enjoy
Bustling city breaks
Check out the major capitals: Cardiff, Edinburgh, London or Belfast
Walk the streets of vibrant Northern cities like Manchester and Leeds
Enjoy some smaller cities like Chester or Wolverhampton
Picturesque locations for avid walkers
The stunning Lake District, where there are 214 Wainwright walks waiting to be completed
The Yorkshire Dales
New Forest in Hampshire
Snowdonia National Park
Any of Scotland's many lochs spread around the central Highlands
These kinds of holidays may be more dependent on the weather, so the best time to visit is between June and August. While you can never rely on the British weather, these are generally the warmest times to go.
Choose where to stay
Once you've selected your destination, it's time to book somewhere to stay. The UK has a huge number of hotels and B&Bs, but it's also a nation that offers plenty of alternative accommodation.
Caravan holidays are as popular as ever and can offer flexibility based on your preference. You can tow a caravan and visit multiple destinations on your trip or hire a caravan on a fixed site and explore the local area. Private houses for short holiday rentals are also becoming more popular and you can get anything from one-bedroom studios to houses that have four bedrooms or more, sleeping over eight people. Both of these options are among the cheapest ways to holiday in the UK.
You can also choose from lodges, ex-chapels, barges, windmills and more! While these unusual alternatives may be on the pricier side, they could make your staycation even more magical.
Plan your itinerary
With your destination chosen and accommodation booked, it's a good idea to plan out your itinerary next. While you can go on your staycation with no plans of what to do, it can be good to do a bit of research beforehand. Some things may even need to be booked in advance, but make sure you don't book too much. You could also leave some days free to do whatever you fancy. Sometimes, the best places are the ones you stumble upon by accident.
To research things to do, you can use online search engines such as Google, a destination guidebook or simply ask friends and family members. For restaurant and attraction reviews, you could use online review websites such as TripAdvisor, which could help you decide what you would like to do by reading feedback from people who have visited those places recently.
What to pack for a staycation
Packing for the British weather isn't easy, and it's best to take a real mixture of items to plan for every eventuality, even after checking the latest weather report! Packing toiletry essentials and a variety of clothing including light layers, something waterproof, comfortable walking shoes and perhaps something dressier for a night out is a good place to start when preparing for your trip.
Packing for travel
If you're planning to drive a long distance to reach your destination, it's a good idea to pack the following so you're as prepared as possible:
Driver's licence
A copy of your insurance policy
Mobile phone
Phone charger
Bottled water
First aid kit
Details of your breakdown provider
Torch
Spare tyre
Hazard triangle
A map/GPS sat nav
Phone charger
Entertainment
Travel pillow
Blanket
Cool box for food/drinks
Flask
A staycation is certainly a good idea for any future holidays, and hopefully, this guide has given you plenty of inspiration for your next UK-based trip.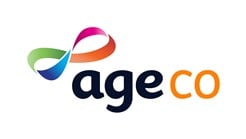 About Age Co
We sell products and services designed to help people make the most of later life, and we give our profits to the charity Age UK.