How to plan an accessible holiday abroad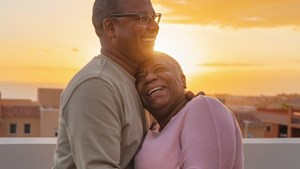 Need extra support when travelling overseas? Here's our quick and helpful guide to making holidays more accessible.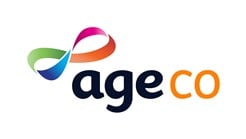 Age Co Travel Insurance
We sell products and services designed to help people make the most of later life, and we give our profits to the charity Age UK.
When it comes to travelling and holidays with accessibility needs, things have improved a lot.
Many venues in the UK now try to make things easier for people with mobility issues. But what about air travel and going on holiday further afield?
UK airports and accessible travel
Most airports have a policy to help those with accessibility needs and ask travellers to get in touch at least 48 hours in advance to book extra support. A good place to look for information is the airport website, where you'll usually find details of how to arrange any special assistance including contact details.
The Civil Authority ranks UK airports for accessibility and services such as pre-bookable wheelchairs, staff who can assist people through the airport and special toilets. Most UK airports are rated "very good", with Glasgow and Cardiff named among the best.
Luton Airport has made significant investment in its assistance service with additional resources and monitoring. The new DART rail link is not only accessible but the airport additionally provides electric buggies to and from the station, as well as a bank of manual wheelchairs at the passenger drop off.
Heathrow Airport has lots of accessible help and support and a useful question and answer section on its website. This covers everything from wheelchairs and types of batteries allowed on planes, to assistance dogs and carrying medication.
Edinburgh Airport has a useful guide for travellers using the Scottish capital's airport and in need of some assistance.
Leading the way globally is Japan's Haneda airport in Tokyo, which was named the world's best airport for its accessible facilities in 2023.
Flying comfortably with mobility issues
Pre-bookable wheelchairs, narrow wheelchairs to fit aircraft aisles, seats with extra leg space and accessible toilets are offered by some airlines to make travel easier for customers with additional assistance needs.
British Airways has a useful online guide and Accessibility Team phone line to help its travellers. So does easyJet, which introduced onboard wheelchairs and accessible toilets several years ago. Other airlines offer similar services, but do check on their websites.
Airlines and travel companies normally ask customers to tell them about their accessibility needs when they book, or at least 48 hours before they travel. Some have dedicated phone numbers for this.
Accessible package holidays
A package holiday can help reduce the need to plan since they usually cover flights, transport to and from the hotel, and the accommodation itself. Local holiday reps on hand can also mean there is more support readily available to help make arrangements or sort any issues.
Package holiday destinations are normally carefully vetted to ensure they are suitable for a range of customers, with some companies offering deals that cater specifically for those with accessibility needs. Walk-in showers, wider doorways in rooms and wheelchair access are some of the benefits of an accessible resort or cruise package holiday, with transfers and airport assistance all part of the experience.
Some hotels and cruise ships have easy-access pools with a gently sloping bottom and wheelchairs that can go into the water thanks to inflatable tyres.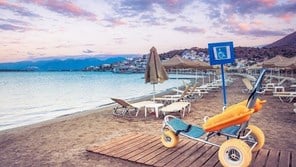 Check online customer reviews about accessibility
Whether staying in a hotel, taking a flight or booking a holiday, it makes sense to have a look at online feedback and read reviews from other customers detailing their experiences. You can often find these on the company's own website, but it can be worth checking for reviews on independent sites like Tripadvisor too.
Always consider getting travel insurance
According to UK travel association ABTA, nearly two-fifths (38%) of British holidaymakers who go abroad don't have any travel insurance. This means they may not be covered or get the support they need, should they become ill or have an accident.
A GHIC/EHIC (Global/European Health Insurance Card) entitles holders to get some types of medical treatment at a reduced cost or even free in many parts of Europe. These can be applied for through the NHS. However, they don't cover everything or everywhere, and some services may be chargeable in other countries despite being free in the UK. It also doesn't cover any repatriation costs.
This is where Travel Insurance comes in. In the event that anything happens it can not only help to cover medical treatments, but also additional expenses such as flight changes or hotel extensions, and even the costs of getting someone back home safely. When taking out travel insurance it is essential to make the provider aware of any pre-existing medical conditions as these can affect the policy and the types of claim that can be made against it.
Although Age Co is not currently selling travel insurance you can register your interest to be notified if our insurance offer returns.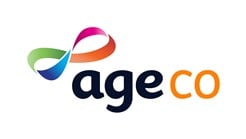 About Age Co
We sell products and services designed to help people make the most of later life, and we give our profits to the charity Age UK.