Holiday inspiration for travellers with limited mobility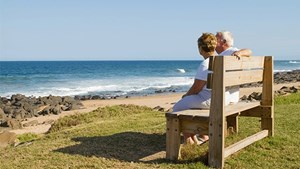 We share a range of holiday destinations that cater to different mobility needs and interests.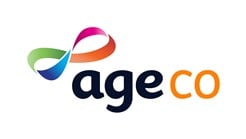 About Age Co
We sell products and services designed to help people make the most of later life, and we give our profits to the charity Age UK.
Worrying about mobility or accessibility should be the last thing on your mind when you're going on holiday. Fortunately, some companies design trips for people with access requirements and care needs.
For those arranging their own holiday, it usually only takes a bit of research and a couple of emails to a tour operator or hotel to ensure facilities, services and wheelchair access meet your needs.
Accessible holiday operators
DisabledHolidays.com is an online travel agency that specialises in accessible holidays. All accommodation is guaranteed to be accessible and much of it has been checked personally by DisabledHolidays staff. They even offer five-day holiday packages for people living with dementia and their carers. Holidays range from quiet British countryside breaks to African safaris.
Enable Holidays is an online travel agency offering tailor-made holidays ranging from city getaways to countryside villas. Their properties are guaranteed to be accessible and the listings give detailed information on wheel-in showers, grab rails, pool hoists and other adaptations.
How to navigate city breaks when your mobility is limited
Cities have something for everyone, but you may need to cover a lot of territory whether walking or getting around by wheelchair. Cobbled streets of older cities, such as Prague or Krakow, can make it difficult for those using a walking stick, frame, or cane. Similarly, some cities are hillier than others. Sage Traveling is a great resource for checking the gradient of European cities.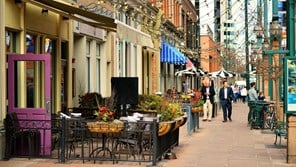 If taking the tube or walking miles across a city is going to be physically challenging, consider a hop-on hop-off bus service. These operate in most major cities and cover the top tourist spots and can accommodate wheelchairs. Normally, you pay for a 24-hour or 48-hour ticket and are then free to use the frequent buses as much as you like. The on-board tour guides can tell you about the attractions. The Tootbus app, for example, says its buses are fully wheelchair accessible and cover routes in Bristol, Cardiff, London, Paris and Brussels.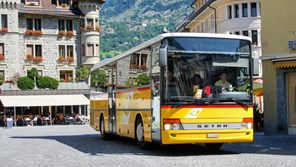 Accessible coach trips
Coach trips with guided excursions mean most of the planning is done for you. All you need to do is get yourself packed and to the pick-up point.
Coach trips tend to be limited to the daytime, with comfortable overnight rooms booked en route, although this may vary with providers.
Companies, such as Limitless Travel cater to people of all ages with accessibility challenges. There are carers on every coach and their destinations cover practically every corner of the globe.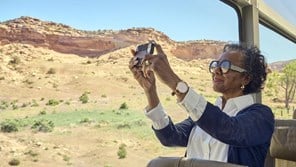 Luxury train travel
Travelling on the glass-topped Rocky Mountaineer you'll travel through jaw-dropping Canadian scenery, enjoying luxury dining and entertainment. Each night is spent at a hotel rather than onboard – perfect if you struggle to sleep on the move. Passengers who need wheelchairs onboard will have to book the SilverLeaf Service, which has restricted travel dates.
SilverLeaf staff will provide specially sized wheelchairs once you are on board that fit the train aisles. Your personal wheelchair will be transported separately to destinations. Coaches with hydraulic lifts and ramps are limited in each destination and would need to be booked. For more information on accessibility go here.
At the time of booking, it is advised to complete the Mobility Requirements Form or to do so no later than 60 days before travel.
How to make multi-generation family holidays work
Planning a holiday for three different generations within the family can be tricky. Culture and sightseeing tend to bore children after a while, and being in an enclosed space, like a coach, can only make things worse. Here are some options that can provide common ground for those with lesser mobility and those bouncing off the walls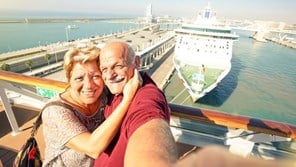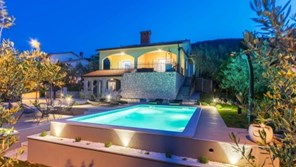 Family villa holidays
Hiring a villa is a surprisingly cost-effective option for a family holiday. With more people able to rent out their own holiday homes online, prices have become more reasonable. Having kitchen facilities helps to keep food costs down. If you require a villa for wheelchair users, travel companies such as Enable Villas and Disabled Holidays have a list of properties to suit your needs, including those with pool hoists and lifts.
Tips for amazing accessible holidays
Here are some tips to help prevent mobility issues from coming between you and a great holiday.
Be as realistic as possible about your mobility based on the trip's transfers and excursions. It's easy to get carried away when shopping for holidays online, so choose wisely to avoid having to cancel your trip
Plan ahead. If you are not using a travel agent, call hotels to double-check accessibility requirements and pre-book coach or hotel airport transfers
Consider bringing a lightweight foldable stool on excursions. They make an incredible difference when you're waiting in a long queue or looking at exhibits in a museum or gallery
Note that all UK and many European museums have wheelchairs you can borrow free of charge. Ask a member of staff. It may be useful to call ahead to ask for one to be put aside for you
Consider your medical needs. Would you be more comfortable staying near a medical facility? Take the time to research the nearest facilities for peace of mind. Arrange your prescriptions weeks in advance of your trip
For more ideas on great days out or transport options, check Age Co's travel section.