Questions to ask when buying a house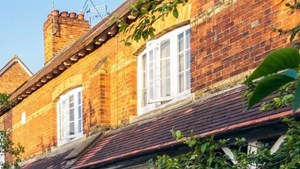 When you're in the market for a new house, it can be both an exciting and overwhelming experience. Whether this is your first time buying or you've been through the process before, there are some key questions to ask along the way that can make sure you get into your dream home at a price that fits within your budget.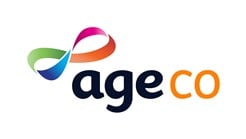 Age Co Home Insurance
We sell products and services designed to help people make the most of later life, and we give our profits to the charity Age UK.
To help guide prospective buyers on their journey to find their ideal property, we've put together a list of essential questions to consider while shopping for a home. Read on to learn more about what kinds of inquiries you should make when considering purchasing real estate.
How long has the house been on the market?
This is an important question as it can give you an indication of whether the property has been overpriced or not. If it has been on the market for a long time, then this could indicate that there is something wrong with the house, or that it's priced too high. If possible you can also gauge how long it has been on the market by looking at estate agent websites or property portals like Right Move.
How much interest has there been in the property?
You'll want to find out how much interest there has been in the property from other potential buyers. It may be worth negotiating a better deal if you feel that a lower offer could be accepted due to lack of interest from other potential buyers.
Why is the owner selling the property?
Try to find out why the owner is selling so you can get an understanding of their motivation. This could give you an indication of whether they may accept a lower offer than the asking price.
Are there any problems with the neighbours?
It's worth asking about any issues that have arisen between the current owners and their neighbours. If there are ongoing disputes, then this could have a negative impact on your experience living in the property.
What do you like about the area?
This question will help you get an overall picture of what life would be like if you were to move into the house. The answer can tell you a lot about local amenities, transport links, schools and other important factors when considering purchasing a home.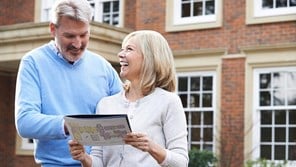 ​What work has been done to the house?
Before buying a property, it's important to find out what work has been done on it in the past. You should ask about any recent renovations or improvements that have been made and ensure that all necessary safety checks have been carried out.
What's included in the sale?
Make sure you know exactly what is included in the house such as light fixtures, carpets, curtains etc. It's also wise to double-check whether any appliances are included as this can add value to your purchase if they are.
How old is the property? Is it listed?
It's important to find out how old a property is so you can get an idea of its condition and what may need to be done in future. You should also ask if the property is listed as this may affect any work you plan to carry out on it.
How's the water pressure?
This is a simple but essential question that needs to be asked before purchasing a house. Poor water pressure can be inconvenient, so make sure you check the pressure both inside and outside the house.
How old is the boiler? Is it fully serviced?
It's important to find out how old the boiler is and whether or not it has been serviced recently. Boilers can be expensive to replace so it's worth ensuring that all necessary safety checks have been carried out.
What's the Energy Performance Like?
It is essential to find out what kind of energy rating the property has in order to understand its energy efficiency and identify potential areas where energy savings can be made. This will also help you to understand how much your utility bills may cost in the future.
When Do The Current Owners Need To Move By? Have The Sellers Found Somewhere New?
Asking when the current owners need to move out and whether they have already found somewhere else is key so that you are aware of any potential time limitations on the sale process. You should also ask if there have been any offers on the property previously.
How's The Broadband Service And Mobile Signal In The Area?
Knowing what kind of internet connection and mobile signal is available in the area or street can be extremely important for many households, especially those who work from home, stream content, or need to stay connected with their families and friends.
What Council Tax Band Is The Property In?
Council tax can vary significantly between properties, so it's a good idea to ask the seller what council tax band the property is in before you make an offer. This will help you understand how much your bills could be each month or year and determine whether this fits into your budget.
How Much Are Your Bills Each Month?
It is worth asking what the current monthly bills are so you can get an indication of what your utility costs may be. This can also help you when budgeting for the future.
Have There Been Any Offers?
If there have been any offers on the property, it's important to find out as this could give you an idea of how much competition there is and adjust your offer accordingly if necessary.
Is The Home In A Flood Zone Or Prone To Natural Disasters?
Make sure you check whether the area or street is prone to flooding or other natural disasters such as earthquakes, storms, or fires. This will help ensure that your home is protected from potential damage in these events.
How Old Are the Roof, Appliances and Major Systems?
Age of these components is crucial when determining how much work needs to be put into a house after purchase. Depending on their age, replacements may need to be made soon, which could add significantly to the cost of buying the home. Be sure to ask if these items have been recently replaced or serviced - this can help you get an idea for what kind of condition they're in.
How Much Do Homes Sell for in the Neighbourhood?
It's important to know the market value of homes in the neighbourhood before putting an offer on a property. This can help you determine if the asking price is within reason and ensure that you're not overpaying for your new home. You can also look for trends like recent increases or decreases in prices to get an idea of how much investing in this area could be worth down the line.
What Are the Local Amenities Like?
Local amenities like parks, shops, restaurants and entertainment venues can add convenience and value to a home. Before committing to buying, make sure to ask about what kind of access you'll have to these features and how close they are to the property.
Would the Owners Consider Any Offers?
It never hurts to ask if an owner would consider offers below their asking price, especially in a competitive market. If you're looking for a way to save some money, it can be worth having this conversation with your potential seller.
Buying a house is one of the biggest investments you can make in your life, and it should be weighed carefully with all the questions and considerations outlined above. We've only just scratched the surface in terms of what you should ask when looking for a property. With all this information available to you take the time to do your research and find an ideal balance between location and satisfaction. Before signing any papers or exchange contracts don't forget that you will also need buildings insurance for your home, visit our Home Insurance section for more information.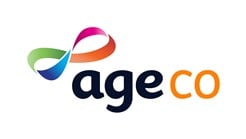 About Age Co
We sell products and services designed to help people make the most of later life, and we give our profits to the charity Age UK.