Accidental damage when renting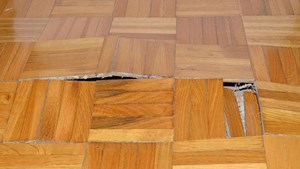 Whether you're renting a property or you're a homeowner, it's really important that you're covered for any accidents that may occur in your home. The thing with accidents is, you never know when they're going to happen or the amount of damage they could cause. But if you're renting a property, who is responsible for paying for repairs? The answer to this depends on the item or part of the house that has been damaged. To find out more about accidental damage when renting, read on.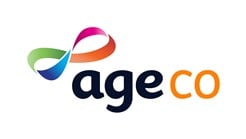 Age Co Home Insurance
We sell products and services designed to help people make the most of later life, and we give our profits to the charity Age UK.
Are tenants liable for accidental damage?
When considering what accidental damage means, it may be easier to break this phrase down to understand it more easily. According to the Financial Services Ombudsman, 'damage' involves physical destruction of an item, but also refers to the loss of function of an item. For instance, a television may not be physically broken (i.e. there isn't a crack in the screen or any other sign or physical damage) but it can still, for some unknown reason, not be working correctly, such as flashing or unable to find any channels. When referring to accidental damage, this means damage that has been caused without intent and in unforeseen circumstances.
But who is liable for accidental damage - the landlord or the tenant? - and whose responsibility is it to cover the cost of repair or replacement?
Who pays for accidental damage to a rental property?
The person responsible for damage caused in a rented property is outlined in the Landlord and Tenant Act 1985. In Section 11, the section on repairs in a rented property, it states that the landlord is responsible for the structure and exterior of the building, including the drains and gutters. They must also keep the property in proper working order, ensuring that there is a sufficient gas, water and electricity supply with working heating.
This means that should any accidental damage occur to the walls, floors, ceilings, roof, windows, doors and any other structural parts of the property, the landlord is the one liable for the damage and must pay for any repairs to be carried out as soon as possible. If the property is not suitable for habitation, either the landlord or the local authority will find suitable replacement accommodation for the tenants while work is being carried out.
However, the landlord is not responsible for or required to carry out any works or repairs for damage caused by a tenant who is not acting in a 'tenant-like manner'. Essentially, any tenant who is renting a property should treat said property with respect by "virtue of his duty" and therefore, any damage that is made purposefully or through the incorrect use of facilities must be paid for by the tenant. Below, you can find a couple of examples where this may be the case.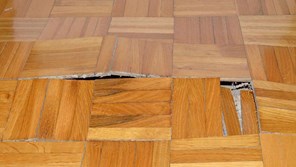 The first involves paying for damage caused by water. If, for instance, a tenant has been overfilling the washing machine, causing it to leak and flood the kitchen, causing damage to the area around it, the tenant may be liable. This is because, while the damage was accidental and affected the parts of the property that the landlord is responsible for, the fault lies with the tenant.
The second example is overloading plug sockets. When this happens, the risk of a house fire increases. While the fire may have been accidental, the tenant may be liable and be required to pay for the damage if the cause was from too many electrical devices plugged into an extension cable or wall socket.
In both instances, it would need to be proved that the damage was caused by a tenant not using the facilities as previously promised. It is important to note, however, that tenants are always responsible for their own belongings and contents.
Does renters insurance cover accidental damage?
For both tenants and landlords, it's really important to have the right insurance in place. Tenants can get insurance on their belongings, while landlords should take out insurance to protect the building and built-in items, such as cookers, wardrobes, etc. Tenants insurance could also cover fixtures, fittings and furniture that are owned by the landlord should these be damaged accidentally, which is why it's so important. It's also worth noting that there may be a difference between contents, tenants and renters insurance, so check before purchasing that it covers your needs.
However, as is often the case with insurance, accidental damage may need to be added to the policy as an optional extra for an additional fee. Renters insurance usually only covers belongings, such as clothes, jewellery, valuable, soft furnishings, furniture (the items owned by the tenant and not included with the property by the landlord), electrical equipment and mobile phones, that have been damaged or lost. The insurance may not cover circumstances such as dropping your phone or a spillage on the sofa. If an accident occurs and you're unsure whether you will be covered, you can always speak to your insurance provider for clarity or read your policy documents.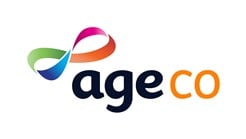 About Age Co
We sell products and services designed to help people make the most of later life, and we give our profits to the charity Age UK.