A guide to downsizing and decluttering your home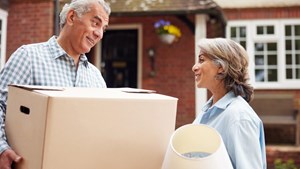 Whether you're moving closer to family or going mortgage-free, our guide will help you deal with the practical and emotional challenges of downsizing.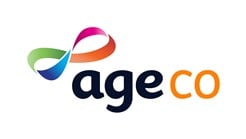 Age Co Home Insurance
We sell products and services designed to help people make the most of later life, and we give our profits to the charity Age UK.
Every year, thousands of households choose to downsize and live more simply. For some, it's about realising they have more space than they need – for others, it's about reducing living costs.
How can downsizing help you simplify your life?
Downsizing your home can improve your quality of life if you:
Want to be closer to loved ones
Would like to be nearer a town or city, so amenities are more easily accessible
Want a more manageable home or garden
Want to become mortgage-free or reduce other living costs, such as council tax and energy bills
How to declutter and prepare for downsizing
If you've lived in your home for some time, there may not be space at the new property for all the belongings you've accumulated. So it's probably time to declutter. These tips should help make the process as smooth as possible.
Take it one room at a time. Decluttering can seem daunting, but starting small will make it feel more manageable. Consider beginning in one of your spare bedrooms, if you have one.
Start small, then go big. For each room, start by emptying furniture such as wardrobes, drawers, cupboards and bedside tables. Will you be taking all the furniture with you? If not, you can offer it to the new buyers, donate or sell it on a second-hand furniture site or social media marketplace.
Split things into separate 'keep' and 'go' piles. The 'keep' pile can gradually be packed away in boxes ready for moving, and the items to go can be offered or sold to friends, family, charity or even to the local recycling centre.
If you have children, ask them to sort through their things themselves. Spare bedrooms and other lesser-used areas may contain things your children left when they moved out. They may want to keep hold of them, rather than these items getting stored away or thrown out.
Reduce the number of items that come in sets. For those who are moving from a larger family home, lots of plates, bowls and other sets may no longer be in frequent use. It may be worth considering cutting down now that you're downsizing.
Be practical about storage space. As you declutter a loft or garage, be mindful of how much storage space you'll have at your new home. If you're unsure you need an item, it might be best placed on the 'go' pile.
Take your time and start preparing early. If you've moved house before, you'll be aware of the amount of time it takes to pack everything away. To keep stress to a minimum once your home is on the market, make an early start on the decluttering. This will also help you move to your new place as soon as it's ready.
Measure up. Use the floorplan of your new house to make your final decisions on furniture. You'll be able to see what will definitely fit and what might need to be given away or sold before move-in day.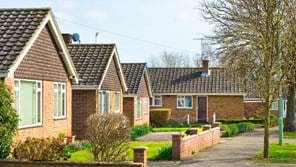 How to handle the emotional side of downsizing
Decluttering your home may bring up a lot of emotions, but try not to be deterred. Yes, it's important to honour the great memories you made in your home, but consider everything you have to look forward to.
For example, living more simply comes with a lot of positives. If you've chosen to downsize for more financial stability or to be closer to family, remember to focus on how your life is about to change for the better.
Ensuring you have the right level of home insurance in place for when you move, is an important part of buying a property. Learn more about cover with Age Co, or get a quote today.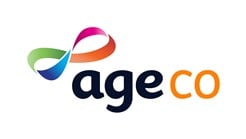 About Age Co
We sell products and services designed to help people make the most of later life, and we give our profits to the charity Age UK.