Why the world needs more influencers over 60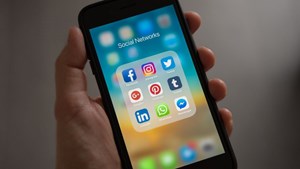 Social media influencers over 60 are challenging perceptions and quickly becoming role models for younger generations. Here are some of our favourites –picked for their inspirational attitudes on getting the most out of later life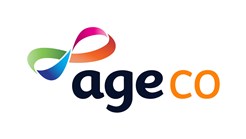 About Age Co
We sell products and services designed to help people make the most of later life, and we give our profits to the charity Age UK.
Whether it's fashion, lifestyle, food, comedy, or just life in general, influencers over 60 have a wealth of insight to share. A growing number of these influencers are realising they not only have something to say, but a potential audience of thousands – if not millions – out there to inspire.
What unites this older demographic of influencers is a desire to show how they live on their own terms and prove that older people have plenty to add culturally.

Meet Joan: the 76-year-old fitness influencer
"Age becomes just a number as you realise that every year can be filled with more vitality, more energy, and a sense of accomplishment," writes 76-year-old fitness influencer Joan MacDonald to her 1.8 million Instagram followers.
In 2016, Joan's daughter Michelle, a fitness coach, feared for her mother's future. Medically overweight and unable to keep up with family activities, Joan decided to change her health habits and the rest is history.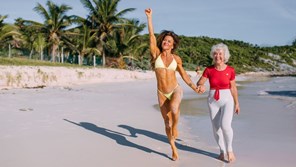 "It's never too late, you're never too old to change your habits and get healthy and strong again. If I can do it, you can do it," says Joan.
Joan charts her strength-training regime via Instagram (@trainwithjoan) and also has videos on YouTube. In so doing, she challenges perceptions of older women, fitness and health in later life – and her content has gained such traction that she adorned the front cover of the US edition of Women's Health in October 2023. She calls on her followers to "join me and change the way we think about ageing. It's up to us to be the change."
Over 60 with millions of social media followers
There are plenty of older influencers who are proving that age doesn't hold you back from online success. 102-year-old Iris Apfel has amassed over 3 million followers with her bright and eccentric styling, iconic glasses and shock of white hair – challenging old-fashioned notions of how older people dress and decorate their homes. She has even had her own H&M collection.
Another such fashion-forward figure is Baddie Van Winkle, 92, whose neon clothing would be right at home at a rave. Her multi-coloured aesthetic even extends to a mobility scooter bedecked with rainbow fur. Followers are drawn to her playfulness and personality (and liberal use of Generation Z slang), with follower comments on each of her posts saying how they hope to be as fabulous as she is when they reach her age.
London-based Lance Walsh, 62, became an influencer accidentally after someone snapped a photo of him wearing items from cult clothing brand, Supreme. While continuing to work on his fruit market stall, he occasionally uploads fashion pictures – drawing attention from followers of street-style. Dedicated fans seek him out at his stall to take photos, sharing those on social media.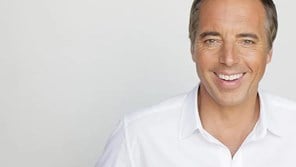 Dan Buettner, an explorer and longevity expert, uses his social media accounts to promote healthy living tips from people aged 100+. His Netflix series, Blue Zones, explores longevity hotspots around the world and shares the inhabitants' lifestyle habits. His followers are inspired by his journalistic approach and informative content.
Want to become an influencer?
If you're unsure of how to become a social media influencer, you could ask a informed family member for help or watch YouTube tutorials. For example: How to Use Instagram (Complete Beginners Guide).
Here are some tips that could help you get started:
Decide on your niche and content format. What kind of content do you want to create? Will it be video-led, written, or mostly photos? Are you charting a journey, or sharing tips and tricks in an area of interest or expertise?
Choose a social media platform. Instagram and TikTok are great for audiovisual content, while Facebook is a good option for written content.
Invest in a good camera and lighting equipment. Most modern smartphones have good cameras, but you may want to consider purchasing a professional camera if you plan on filming regularly. A plug-in smartphone microphone and ring light with a built-in smartphone holder are also useful tools.
Create a dedicated influencer account. Keep your personal and influencer accounts separate to maintain your privacy.
Tap into the community of people with similar interests online. Search for communities using hashtags (#) or key terms, and join the discussion. You can take inspiration from and follow others, while also tapping into an audience of people who already share an interest in what you're doing.
Most importantly, have fun! Starting any new hobby can be challenging, but it can also be incredibly rewarding.
Bonus tip: Be consistent with your posting schedule and engage with your audience. The more you post and interact with your followers, the more likely you are to grow your account.
For more advice on how to get more out of later life, try exploring the rest of Age Co's Useful Articles.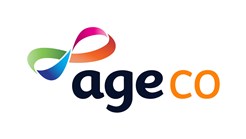 About Age Co
We sell products and services designed to help people make the most of later life, and we give our profits to the charity Age UK.