Whether you dig the 70s' dance scene or like digging in your garden, joining a community of people who share your interests can enrich your life and help you find a new lease on the things you love.
In this article, members of Brighton's Too Darn Soulful club share six reasons why being part of a community is good for the soul. Be sure to watch this inspiring community in action in our film at the end.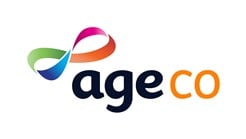 About Age Co
We sell products and services designed to help people make the most of later life, and we give our profits to the charity Age UK.
In the 1970s, up-tempo American soul tunes made their way to the talc-dusted dancefloors of northern England. Northern Soul quickly became a way of life for teenagers throughout the country.
Today, those original devotees are as committed to the music as they are to each other. They've built close-knit communities and happily welcome open-hearted folk who share their love of great tunes – no high-kick dance moves required.
Here are the benefits of joining a community.
1. Meet new people who share your interests
For regulars and first-time Northern Soul music listeners alike, local events are great for getting yourself out there. And there are probably meet-ups just like these in your area for other hobbies, too.
A shared interest is an easy instant connection. Even if it's not your thing, the people you meet could be – and they could invite you to something else, building up your social life.
2. Feel good by sharing something you enjoy
What's better than doing something you love? Doing something you love in a group of people who share your passion. Taking part in hobbies or revisiting activities you once loved to do can have restorative powers, especially in times of stress or loneliness. Often this restoration occurs because the activities involve positive social interactions that make us feel protected and cared for. The relaxation these activities bring also creates positive emotions, according to a US government study.
Christine, 70, says, "Music gets in your soul and you just gotta… go with it".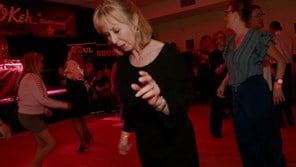 3. Reconnect to an old passion
"Thanks more to the power of the internet than anything, people were connecting… and suddenly there was this wave of interest [in Northern Soul] all over again," notes Paddy, 70.
Forums and social media make it easy to see upcoming events and stay connected to your new friends. You can join local and regional groups for your interests, share stories and make plans for your next meet-ups.
4. Build friendships and a support network
Soon, you'll start seeing familiar faces almost everywhere you turn up, building relationships, celebrating each other's successes and offering support through tough times.
You'll discover you're more than just individuals who like the same things – you're truly a community.
5. Find a space to be yourself
To an outsider, any scene can seem intimidating. But everyone was an outsider once.
"Nobody's judging you, nobody's looking at how you're dancing or anything like that," says Steve, 64.
You don't have to be perfect, just be kind and keep an open mind. They're sure to welcome you warmly.
6. Get active – maybe even show off your dance moves!
Everyone can participate in their own way. Many venues are wheelchair accessible and can offer other accommodations with a little advanced communication.
As Jon, 62, says, "As long as I'm breathing, so long as my joints are working – and I always say I'm one dance away from my left knee not working – I'll be dancing."
See Too Darn Soulful members show off their moves and reflect on what their community means to them in the Age Co film, Six reasons why being part of a community is good for the soul.