Independent living and how to minimise the risk of falls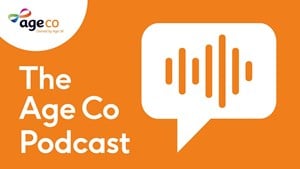 Our Age Co podcasts cover the topics that matter in what we hope is an engaging and useful way.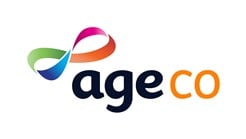 Independent Living Solutions
Home mobility aids, wearable alarms and personal care products to help you live independently, stay safe and feel confident.
With the help of our trusted partners and experts, we dicuss everything from staying independent to insuring the things that matter, and ways to make the most of later life.
In this episode we're joined by Taking Care, our provide of Age Co Personal Alarms, to discuss the issues around staying independent for as long as possible. Together, we talk about tackling common challenges such as falls, as well as how to broach this often sensitive subject with loved ones.
Staying independent at home
Hannah Dovey, partnership manager at Age Co, talks to Andy Ridpath, Head of Customer Experience at Taking Care Personal Alarms, about what fall risks pose to older people and how they can be minimised.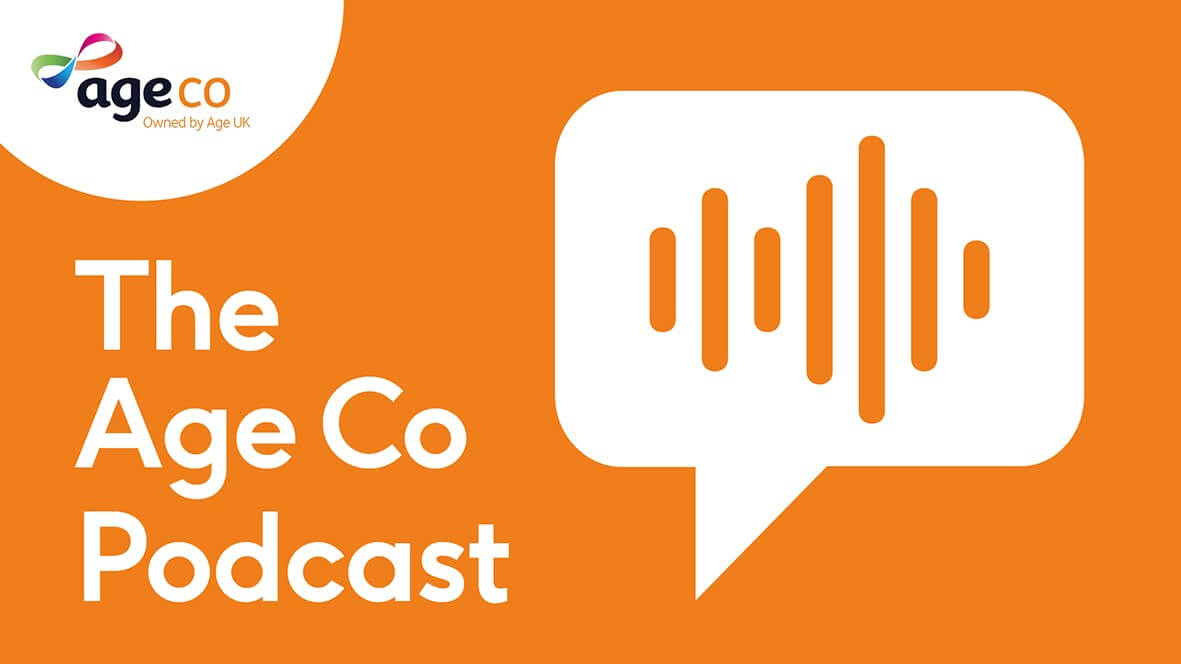 The risk of falls
According to Public Health England, falls are the number one reason why adults are taken to A&E. It's estimated that one in three people over 65 will have a fall in the coming year.
How long someone is on the floor following a fall is directly linked to whether they will be admitted to hospital and the length of their stay. It is also strongly associated with serious injury and longer-term health implications.
Falls impact confidence and the ability to continue living independently. Andy stresses that's why it is so important to minimise the potential for falls and ensure the right support is in place in the home.
Taking care of health
The National Institute for Health and Care Excellence (NICE) suggests overall health is a key factor in determining whether someone may be at risk of falling. Certain medical conditions and medications can increase that risk: conditions that lower blood pressure, for example, sight and hearing impairments that can be disorientating.
A sedentary life can also exacerbate the risk, says Andy, because it contributes to frailty and loss of strength, and this in turn can impact balance. It's why getting out and about and moving around is so important.
Trying to prevent falls comes down to taking reasonable steps, precautions and a common-sense approach, adds Andy. Staying active and staying strong is crucial, as is looking after your health and mental well-being. This means getting professional support and care when you need it - engaging a GP to regularly review medication, for example.
Fall-proof your current home
As well as health and mobility, another risk factor for falls is the living environment. Almost 75% of falls happen in the home because of trip hazards such as stairs, poor lighting or uneven paths. These factors are particularly risky when combined with a sedentary lifestyle.
Take a moment to think about your own living space and the journeys you most regularly make in the home. What path do you take when answering the door, the phone or going to the bathroom?
There are simple steps that can reduce the risk of falls.
Ask family and friends for help in rearranging furniture as this can give something sturdy to hold on to as you move around.
Clear trip hazards throughout the home - make sure your home is well lit and use non-slip mats in places that aren't carpeted. Or if that's not possible, wear appropriate footwear such as slippers with hard soles - there is less chance of tripping up.
If you have a mobile phone, take it around with you so you don't rush to answer a call.
Taking Care has developed a free-to-use online tool to assess an individual's risk of fall, to help determine whether preventative steps need to be taken to reduce the chance of a fall happening.
More preventative measures
There are other steps you can take to minimise risk. Home adaptations such as stairlifts and bathroom modifications can increase mobility, safety and independence at home.
Technology can play an important role too. For example, video doorbells show who is at the door, reducing the need to rush to answer it. There are even new products that can detect when someone isn't moving around their home as they usually would and alert loved ones to a change in behaviour that might be a cause for concern.
The longer someone stays on the floor, the more likely it is that their fall will cause serious complications healthwise, so these are potentially life-saving devices.
Wearable alarms
This is where a Personal Alarm can make a big difference. Knowing you are carrying a button that links you to a trained professional within seconds in the event of an emergency can really help you get out and about with confidence. This in turn helps with fitness, preventing falls in the first place.
Taking Care's research shows that the use of Personal Alarms can reduce overall hospital admissions in older adults by 50%. That's a result of getting support quickly if a fall happens.
A Personal Alarm is also a good way of feeling more secure for those newly living alone, too.
Andy gives the example of Betty, who purchases a Personal Alarm for her husband, who was battling cancer at the time. Sadly he passed away, but Betty kept the alarms and still lives independently at home. She recently celebrated her 93rd birthday with coffee at the seaside with friends, with her Personal Alarm as a source of reassurance.
Approaching the subject of falls
It's never a bad time to think about fall prevention. Whether for yourself or for loved ones, minimise any risks as soon as you can, and think about tools and support to get help quickly should a fall happen.
The advice to those who want to broach the subject is to avoid surprising them with it. Talk about the benefits and how they can help them stay in their home longer.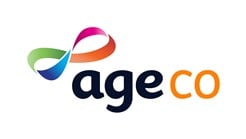 About Age Co
We sell products and services designed to help people make the most of later life, and we give our profits to the charity Age UK.