What happens if you don't get planning permission?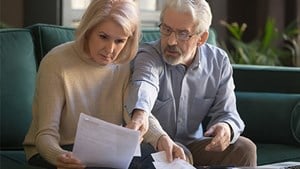 Failure to get planning permission can result in your local council requesting work be demolished or reverted. That's why it's important to understand whether or not you need planning permission. In this article, we'll look at why obtaining planning permission is so important, as well as the projects that are exempt from the process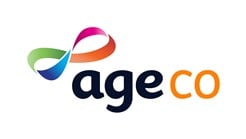 Age Co Home Insurance
We sell products and services designed to help people make the most of later life, and we give our profits to the charity Age UK.
Applying for planning permission can be a daunting prospect, particularly if you've never had to do it before. There's a risk your plans may not get approved, which could be due to issues with the proposed design, or people in the area who aren't happy with what you're altering. If your application does get rejected, you can find out below exactly what to do, as well as the changes you can make without the need for permission.
It's worth noting that any changes you make to your home could alter its value, and therefore, you should also notify your home insurance provider, to make sure your policy is up to date and correct.
Who can object to planning permission?
Any member of the public is allowed to have a say on planning permission, whether the application is for a property in their local area or further afield. This means a person who objects to your plans doesn't necessarily have to be a neighbour.
It's quite unusual for someone who doesn't live locally to object to a planning application. However, there may be some circumstances where this is the case, for instance, an environmentalist might wish to object to planning permission for a large development of new homes.
What to do if your planning permission is refused
If your application has been rejected, keep reading to find out what you can do next.
Find out why
There are many reasons for planning permission rejection, but the most common ones for domestic properties include:
The character and appearance doesn't fit the period or style of your home
The build will overshadow or overlook a neighbour's property
The build could restrict road access or increase traffic levels
There could be an adverse effect on the local wildlife or trees
You should take a look at your plans again and see if/where any of the above could occur. It could be that a neighbour has objected to your plan over access, such as parking, or they're worried the changes could affect their privacy.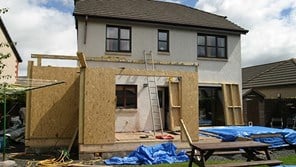 Change your plans
The planning decision can take up to eight weeks, and during this time the local authority will send letters to each of your neighbours to ask them if they object to any part of your plan. If any objections do come through, you may be able to find these out prior to your application being accepted or rejected through discussions with the planning officer. When this is the case, you could make small changes to your plans while the application is still being considered.
If you think that your application is going to be rejected but you haven't yet received confirmation of this, you have a chance to withdraw your application. Once it's withdrawn, you can make the changes you want to and submit the application again. As long as you resubmit within 12 months, you shouldn't need to pay again for the submission.
Appeal
Appealing generally isn't recommended due to the amount of time it takes and there's no guarantee that you'll be successful upon appealing. However, if you do believe that your planning application has been rejected on unfair or unacceptable grounds, you can make an appeal for the decision to be overturned.
If you wish to appeal a decision, you must start the process within 12 weeks of the council's decision. You will need to supply your initial application, the site ownership certificate and the local authority's decision notice. There are three ways of appealing – in writing, at an informal hearing and via a public inquiry.
The process can take up to six months, but you will hear back from your planning inspectorate once they have looked over your appeal and come to a decision. The inspector may even need to come to the property to visualise how your plans will look when completed.
What can I build without planning permission?
When planning permission isn't required, it's because the work falls under permitted development rights. This allows you to simply seek 'prior approval' from your local authority. While this will still take 8 weeks to obtain, permitted development tends to be less contentious and easier to secure approval for.
Not all works are permitted development (complex builds, such as wraparound extensions are excluded) but there are a surprising amount of changes you can make without having to apply for planning permission.
If you're unsure about whether you need planning for the changes you wish to make, you can speak to your local council for confirmation.
Loft conversion
If you want to add another bedroom or an extra living space, you can convert your loft without permission. However, you'll need to follow the below design criteria, so it's best to work with an architect or other professional to make sure your loft conversion is correct.
Loft conversions under permitted development rights must:
Have a volume allowance of 50 cubic metres
Uses similar building materials to the existing house
The roof pitch of the principal part of the dwelling must be the same as the roof pitch of the existing house
A dormer wall that is set back at least 20cm from the existing wall face
Has windows that are non-opening if less than 1.7m from the floor level
Has side windows that are obscured/frosted
Single-storey rear extension
In some cases, you can build an entire single-storey extension with no need for planning permission. There are a few rules around how large and tall the extension can be, but if you're willing to stick to these, you can get the build started much faster.
To be considered a permitted development, the single-storey extension must:
Not cover more than 50% of the total land around the original house
Not be closer than two metres to a boundary
Use materials that match those on the rest of the house
Be less than four metres in size from the back of a detached house, or less than three metres in size for any other type of house
Two-storey extensions
In recent years, two-storey extensions have been added to permitted development rights. Like other extensions, the design rules are quite technical and you'll likely benefit from having a professional draw up your plans.
Two-storey extensions will only come under permitted development if they:
No windows in wall/roof slope of side elevation in additional storeys
Takes up less than 50% of the width of the original house
Takes up less than 50% of the size of the land around the original house ("original" being the latest of when the property was built or if it was built before 1948, then as it stood on 1st July 1948)
Uses similar building materials to the existing house
Has eaves and a ridge that are no taller than the existing house
Terraces to be no more than 3.5m higher than the next tallest terrace
If you live in a single-storey property, then you won't be able to use permitted development rights for a two-storey project.
Garage conversion
If you wish to convert an existing garage space into something else, like a new kitchen or an additional living room, you won't need permission as long as the space stays the same size as the existing garage. It must be for residential use, and so you may not be able to convert a garage without planning permission if you will use it as a home office.
As a rule, it's not usually necessary to get planning permission to undertake a garage to office conversion. However, there are some circumstances where planning permission, or checking building regulations, might be necessary.
You can get more clarification from your local planning authority (LPA) for this type of building work.
New windows and doors
In most cases, you don't need planning permission if you want to change your windows and doors for new ones, and you could even swap them out for larger ones too. It should be noted, however, that a bay window requires permission and if you own a listed building further permission may be needed.
Adding or removing internal walls
If you wish to take out any internal walls, or install new ones, you won't need planning permission. As long as the size of your property isn't significantly changing and you're not moving staircases, it should be fine to change the inside layout.
Permitted development right restrictions
Not all homeowners can use permitted development rights. The below properties are excluded from the scheme:
Listed buildings
Flats or maisonettes
Some new developments
If your home is in a conservation area, you may find there are extra restrictions in place.
Remember: No matter what type of property you live in, do check the exact rules with your local council before assuming that you do or don't need planning permission.
For more home advice, as well as tips on getting the most out of later life, try exploring Age Co's Useful Article section.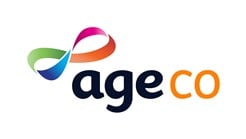 About Age Co
We sell products and services designed to help people make the most of later life, and we give our profits to the charity Age UK.